New biomaterial could improve bone grafting
A new biomaterial-based bone graft extender created by Vanderbilt and U.S. Army researchers has the potential to improve treatment of critical orthopedic conditions.
While a graft using a patient's own bone  – typically from the pelvis or femur – for re-implantation is considered the standard technique to repair, replace or regenerate bone tissue, limitations exist.
A common practice is to combine autologous (harvested from the patient's body) bone with synthetic bone substitutes such as ceramics and polymers that maximize the properties of the human graft while minimizing the amount of it needed to support the reconstruction.
In Tissue Engineering, researchers report the first use of PTKUR (polythioketal urethane) as an autologous graft extender with bone-like strength and handling properties comparable to ceramic bone cements. More important, PTKUR enabled about a 50 percent reduction of autograft material without significantly compromising bone healing.
"Such an advancement may have dramatic positive effects on current treatments to support bone healing," said John P. Fisher, director of the NIH Center for Engineering Complex Tissues at the University of Maryland.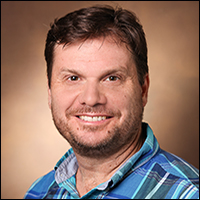 Scott Guelcher, professor of chemical and biomolecular engineering, working with colleagues at Vanderbilt and the U.S. Army Institute of Surgical Research in Houston, Texas, present their work in an article titled "Poly(Thioketal Urethane) Autograft Extenders in an Intertransverse Process Model of Bone Formation."
"This paper presents a valuable new biomaterial-based autograft extender that can be used to treat critical-sized bone defects that may not heal with bone cements or void fillers alone," said Fisher, Fischell Family Distinguished Professor and bioengineering department chair, and co-Editor-in-Chief of Tissue Engineering.
"The favorable handling, mechanical and resorptive properties of PTKUR make it a promising candidate for use as a settable autologous extender that can be molded to conform to the geometry of the defect and forms new bone", said Guelcher, director of the Vanderbilt Center for Bone Biology at Vanderbilt University Medical Center.
Vanderbilt team members are Craig L. Duvall, associate professor of biomedical engineering; Madison A. P. McGough and Lauren A. Boller, biomedical engineering graduate students; and Katarzyna J. Zienkiewicz, chemical and biomolecular engineering research assistant. Researchers from the U.S. Army Institute of Surgical Research are Joseph C. Wenke and Stefanie M. Shiels.
This work is supported by the National Institutes of Health (R01AR064772 and T32DK101003), a National Science Foundation Graduate Research Fellowship to Madison McGough (Grant No. 1445197), and the United States Army Institute of Surgical Research.
Contact: Brenda Ellis, (615) 343-6314
brenda.ellis@vanderbilt.edu
Posted on Monday, February 25, 2019 in biomaterial-based bone graft extender, bone graft, NIH, NSF, PTKUR, Scott Guelcher, Tissue Engineering, U.S. Army Institute of Surgical Research,Alumni, Chemical and Biomolecular Engineering, Home Features, Media, News, News Sidebar, Research