Nine engineering design projects earn awards for seniors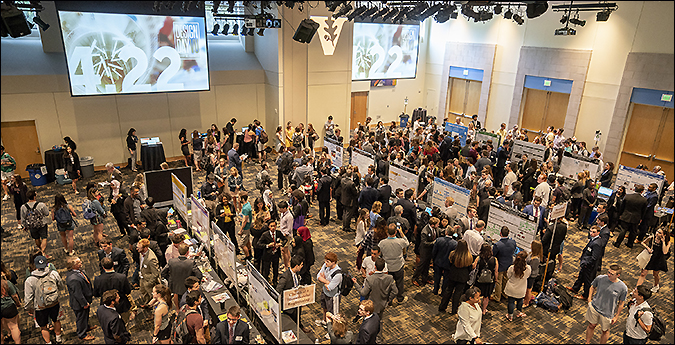 Nine exceptional student design projects have been recognized as winners in the School of Engineering's annual design competition for the 2018-2019 academic year.
More than 70 teams of senior engineering students in biomedical engineering, chemical engineering, civil engineering, electrical engineering, mechanical engineering and computer science presented their final projects on April 22—Design Day 2019. The event attracted hundreds of visitors from Vanderbilt and the Nashville community to the Student Life Center.
The design project winners and team members are:
Thomas G. Arnold Prize
The Thomas G. Arnold Prize for Biomedical Engineering Systems Design goes to the Burn Resuscitation and Management for Early Responders project. Team members are Jacob Thomas Ayers, St Louis, Missouri; Dominique Danielle Szymkiewicz, Miami, Florida; Hannah Eunhae Kang, San Diego, California; Nora P. Ward, Frankfort, Illinois; Thomas John Yates, Cincinnati, Ohio; and Eric Christopher Yeats, Gainesville, Florida.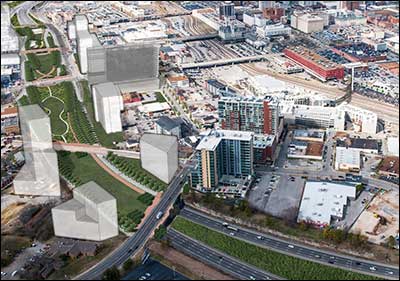 Civil Engineering Design Award
The Civil Engineering Design Award goes to Claire Chandler, Edwardsville, Illinois; Hunter Conti, New Providence, New Jersey; and Ian Faucher, Boise, Idaho; for their senior design project: Capping the Interstate.
Mechanical Engineering Design Award
The Mechanical Engineering Design Award is shared by two teams. The project winners are Surgical Video System Design and Mechatronic Design of a Surgical Robot.
The video system team members are Robert Crawford, Mechanicsville, Virginia;  Danny Levy, Lithonia, Georgia; Gianna Riccardi, Eliot, Maine; Izzat Rushaidhi, Masjid Tanah, Malaysia; Minh Vu, Hanoi, Vietnam; and Mohamad Ali Yazdani, Kota, Malaysia.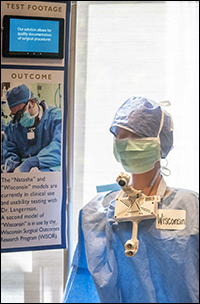 The surgical robot team members are Michael Beans, Hollywood, Florida; Alyson Chason, Owings Mills, Maryland; Siyuan Jiang, Weifang, China;  Jacob Rogatinsky, Hollywood, Florida; and Keaton Scherpereel, Flagstaff, Arizona.
Walter C. Criley Prize
The Walter C. Criley Prize in electrical engineering is awarded to the Vanderbilt Aerospace Design Laboratory's payload team for its project: Collaborative UAV Search and Deploy Mission for Space Exploration. Team members are Nick Belsten, Melbourne Beach, Florida; Rachel Erbrick, College Park, Georgia; Emily Herron, Charlotte, North Carolina; and Liam Kelly, Montclair, New Jersey.
Kenneth A. Debelak Award for Excellence in Design
Winners of the Kenneth A. Debelak Award for Excellence in Design in chemical and biomolecular engineering are:
First place (tie): Design of a Continuous Chlor-Alkali Electrolysis Process and Lab Module, Logan Guy, San Antonio, Texas; Zack Morrisey, Glen Carbon, Illinois; Isaac Richardson, Columbus, Indiana; and Jackson Stacy, Pawleys Island, South Carolina; and Design of a 500 Ton Per Day Sulfuric Acid Plant, Lindsay Eller, Commack, New York; Jade Gomez, Vallejo, California; Justin Lynch, Trumbull, Connecticut; and Hailey Weller, La Grange, Illinois.
Second place: Design of an Environmentally-Friendly Acrylonitrile Production Facility, Nikki Kragt, La Vista, Nebraska; Felix Tiet, Pembroke Pines, Florida; Masturina Sukri, Kota Bharu, Malaysia; and Samantha Kaczaral, Woodstock, Georgia.
Third place: Designing an Industrial Plant to Produce 50 Tons Per Year of Silane, Nur Najihah Mohd Asri, Tanah Merah, Malaysia; Aqlil Izzatie Ismail, Baling, Malaysia; Mohd Syakir Mohd Nordin, Pendang, Malaysia; and Yun Sik Oh, Seoul, Korea.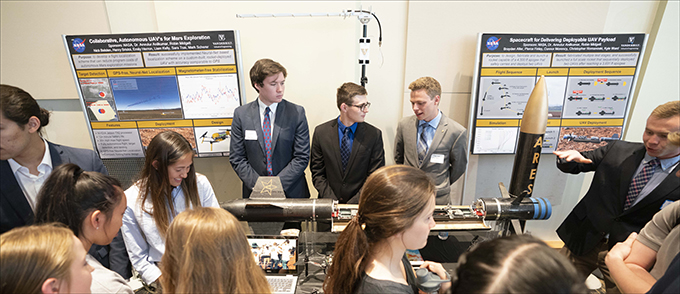 Contact: Brenda Ellis, (615) 343-6314
Brenda.Ellis@Vanderbilt.edu
Posted on Tuesday, June 18, 2019 in Civil Engineering Design Award, Design Day, Kenneth A. Debelak Award for Excellence in Design, Mechanical Engineering Design Award, senior design, Thomas G. Arnold Prize, Walter C. Criley Prize,Alumni, Biomedical Engineering, Chemical and Biomolecular Engineering, Civil and Environmental Engineering, Electrical Engineering and Computer Science, Home Features, Mechanical Engineering, Media, News, News Sidebar, Research