Pre-term birth risks evaluated under new light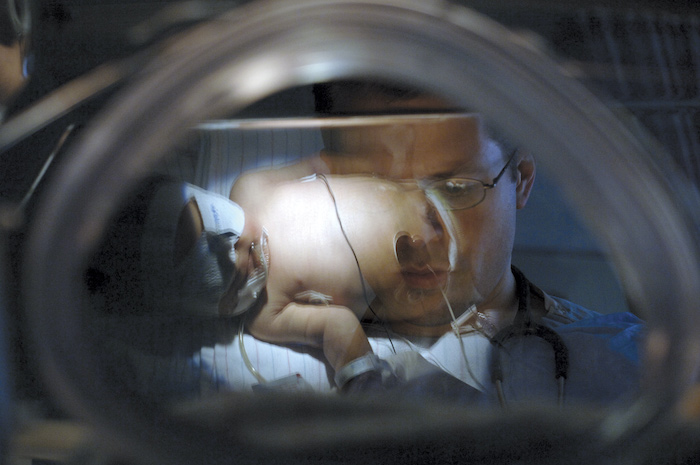 Anita Mahadevan-Jansen and her team are working to help more babies arrive safely.
A small optical device the team designed has the potential to predict risks of preterm labor that could result in preterm births. Each year, 15 million babies worldwide are born prematurely, arriving at least three weeks before their due dates. Globally, prematurity is the largest cause of death before age 5.
"Light-based methods for early monitoring of the cervix, an organ that biochemically changes during pregnancy, have potential to predict risks of preterm birth but those approaches require a speculum examination that many patients find uncomfortable," said Mahadevan-Jansen, Orrin Ingram Professor of Engineering and director of the Biophotonics Center at Vanderbilt. "Plus, they are not considered standard practice during prenatal care."
The new speculum-free probe tool combines a fiber optic Raman spectroscopy probe and a camera for visual guidance, all contained in a small two-inch long stainless steel tube at the end of a probe. In fact, patient discomfort is what motivated development of the visually guided probe.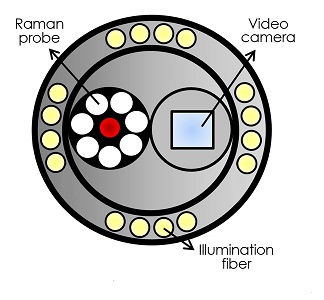 "We think this tool has the potential to improve patient care by arming providers with information on the biochemical state of the cervix, closing gaps in our understanding of cervical maturation, and identifying women at risk for preterm birth," she said.
This is the first work to demonstrate the utility of Raman spectroscopy as a basic research tool in obstetrics and marks an important step toward development of a clinical tool, Mahadevan-Jansen said.
Raman spectroscopy uses laser light, a spectrometer and either a microscope or a fiber optic probe to provide information about tissue biochemistry for noninvasive examination of altered molecular signatures in a cell or tissue.
"In our probe, the camera delivers light, collects a signal, takes measurements detecting changes in the cervix, and tells doctors what's going on chemically," she said. "If you can find out what's going on and identify that really early, you can dramatically change how pregnancies and preterm births can be affected."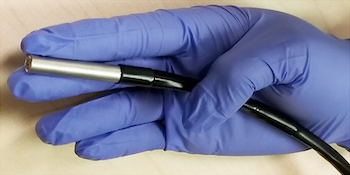 The cervix experiences numerous changes throughout the 40 weeks, more or less, of a pregnancy. Raman spectroscopy allows tracking of a multitude of biochemical components during a single measurement, Mahadevan-Jansen said.
Mahadevan-Jansen said the optical tool assessed cervix tissue biochemistry noninvasively without sacrificing data quality.
"We think this tool can reduce some barriers to clinical examination of cervical changes during pregnancy and help incorporate optical technologies into obstetric care," she said.
The team used the Raman tool to track chemical signals and identify biochemical markers that changed in 68 healthy women throughout their pregnancies and during postpartum repair. Those results were published in American Journal of Obstetrics and Gynecology in May 2018. Related work was first published in September 2018 and appeared in the February 2019 Journal of Biophotonics.
The research was funded by NIH grant Number R01 HD081121 and Clinical and Translational Science Award UL1TR000445.