Research findings from national study of postdoctoral fellows subject of two-day symposium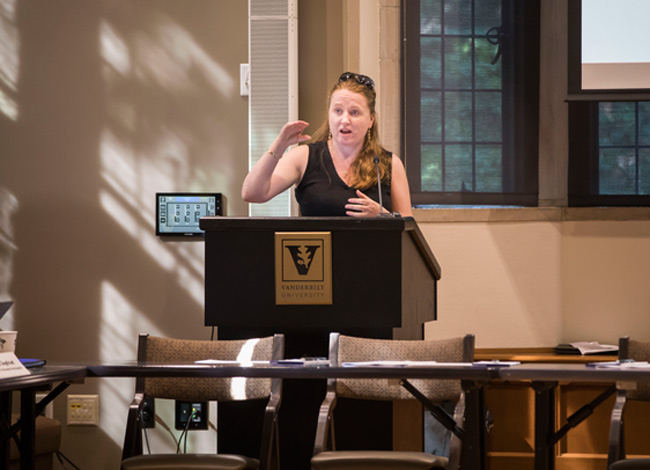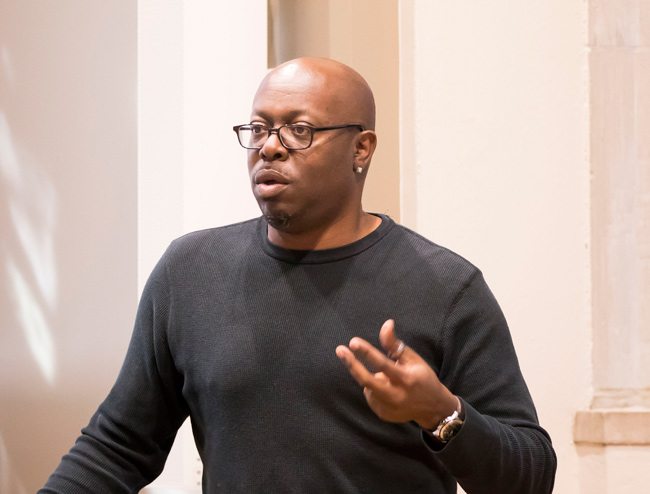 Directors and managers of postdoctoral offices from universities across the United States met at Vanderbilt Sept. 5-7 to discuss research finding related to a national study of postdoctoral fellows, including those at Vanderbilt and fellows of Vanderbilt's Academic Pathways initiative.
The study, conducted by the Beyond the PhD Research Group led by Associate Professor of Sociology Richard Pitt and funded by a grant provided by the National Science Foundation's Alliances for Graduate Education and the Professoriate program, is now at the midpoint of its data collection process.
The two-day meeting served as a forum to relay research findings from the first three years of the study and to inform the Vanderbilt Academic Pathways program as well as similar models at other universities how better to serve the postdoctoral community and facilitate faculty transitions. The Vanderbilt Academic Pathways program, which is funded by the Office of the Provost and the NSF AGEP grant, is a postdoctoral training program that seeks to address the acute need for greater diversity within the professoriate.
The meeting introduced participants to insights gained about STEM postdoctoral fellows since the inauguration of the initiative in 2017. By analyzing career motivations, academic and professional identities, and graduate and postdoctoral experiences, the research group hopes to gain a better understanding of academic research identity, particularly among women and underrepresented minorities in STEM disciplines.
The discussions, led by Pitt and Clare McCabe, associate dean of the Graduate School and director of the Vanderbilt Office of Postdoctoral Affairs and the Academic Pathways program, centered on creating strategies to broaden fellows' participation in academic STEM careers going forward.
Mark Wallace, dean of the Graduate School, highlighted the importance of AGEP's involvement. "It really has been the catalyst for us to build this Academic Pathways pipeline program for identifying young talent, with a very strong emphasis on diversity, and provide the training for them to transition into academic positions," he said. "AGEP was the seed that gave us the ideas for how we could build out an institutional program. We're delighted that they provided the support that allowed us to do that."
A report and series of white papers are planned on the top 10 research findings, addressing topics such as career goals beyond the postdoctoral appointment, academic entrepreneurship, postdoctoral appointments as a training process, the pros and cons of academic careers, trailing spouses, STEM postdoctoral scholars and teaching experience, how race and gender shape postdoctoral experiences, work-life balance in academia, problematic principal investigators, and personal preferences in the academic job search.
The meeting was made possible by National Science Foundation Grant #HRD-1647196. The Academic Pathways initiative is sponsored by Vanderbilt's Office of the Provost with additional funding from the NSF AGEP program.
Posted on Wednesday, September 18, 2019 in Academic Pathways, Clare McCabe, National Science Foundation's Alliances for Graduate Education and the Professoriate program, national study of postdoctoral fellows, STEM postdoctoral fellows, Vanderbilt Office of Postdoctoral Affairs,Chemical and Biomolecular Engineering, Home Features, Media, News, News Sidebar, Research