Robinson to lead Office for Inclusive Excellence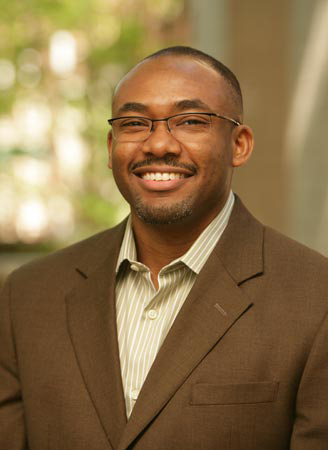 William H. Robinson, associate dean for academic success at the School of Engineering, will lead the Office for Inclusive Excellence as interim vice provost for strategic initiatives beginning June 1.
Robinson takes on this new role following the departure of Melissa Thomas-Hunt, who has accepted a position with the executive team at Airbnb in San Francisco as their head of global diversity and belonging.
"I look forward to broader engagement with faculty and students on how we can continue to foster a diverse and inclusive academic environment at Vanderbilt. I have had the opportunity to explore these issues from a faculty perspective, and I am excited to advance best practices as a member of the provost's leadership team," said Robinson, who chaired the Faculty Senate Standing Committee on Diversity, Equity and Inclusion this academic year.
Robinson also served on the Chancellor's Committee on Diversity, Inclusion and Community, and was the recipient of a Chancellor's Award for Research on Equity, Diversity and Inclusion in 2016 for his work to broaden minorities' participation in engineering that has significantly informed the understanding of factors that often discourage black scholars from pursuing academic careers.
Robinson, a professor of electrical and computer engineering, leads the Security and Fault Tolerance Research Group at Vanderbilt, whose mission is to design, model, verify and implement robust computing systems that positively benefit stakeholders with consumer, defense, industrial and medical applications. He also co-leads the Explorations in Diversifying Engineering Faculty Initiative (EDEFI) (pronounced "edify"). EDEFI investigates the institutional, technical, social and cultural factors that affect the decision-making, career choices and career satisfaction for doctoral students.
His major honors include selection for a National Science Foundation Faculty Early Career Development (CAREER) Program Award and the Defense Advanced Research Projects Agency Computer Science Study Panel. He is a senior member of both the Institute of Electrical and Electronics Engineers and the Association for Computing Machinery. He is a member of the American Society for Engineering Education, and a lifetime member of the National Society of Black Engineers.
In his new role as interim vice provost for strategic initiatives, he will be a member of the provost's leadership team and have specific responsibility for:
Further developing the vision and strategic goals for inclusive excellence in academic affairs at Vanderbilt;
Working with the provost on the assessment of inclusive excellence progress across all areas of academic affairs;
Advocating for inclusive excellence across the schools and colleges through direct work with the deans and representatives in each of the schools who work on diversity and inclusion matters;
Supporting the provost in collaborations with other vice chancellors, including the vice chancellor for equity, diversity and inclusion;
Overseeing and establishing strategic initiatives in key academic programmatic areas, including academic success, professional and cultural education, and inclusivity and belonging.
Robinson will work to advance the provost's priorities and her focus on faculty recruitment, retention and development; student success; curriculum; and a culture of respect, dignity and care.
"I am excited to have William on board to oversee a number of initiatives related to the academic experience—particularly those related to fostering equity and inclusion," Provost and Vice Chancellor for Academic Affairs Susan R. Wente said. "Success in these initiatives is critical for Vanderbilt's overall strategy and success. His experience, honors and awards demonstrate that he has a proven track record as an innovator in this area. He has great potential to continue moving Vanderbilt forward."
Posted on Wednesday, May 8, 2019 in diversity, equity, inclusion, interim vice provost, Office for Inclusive Excellence, William H. Robinson,Alumni, Electrical Engineering and Computer Science, Home Features, Media, News, News Sidebar