Spring career fair draws record student attendance and 17 new companies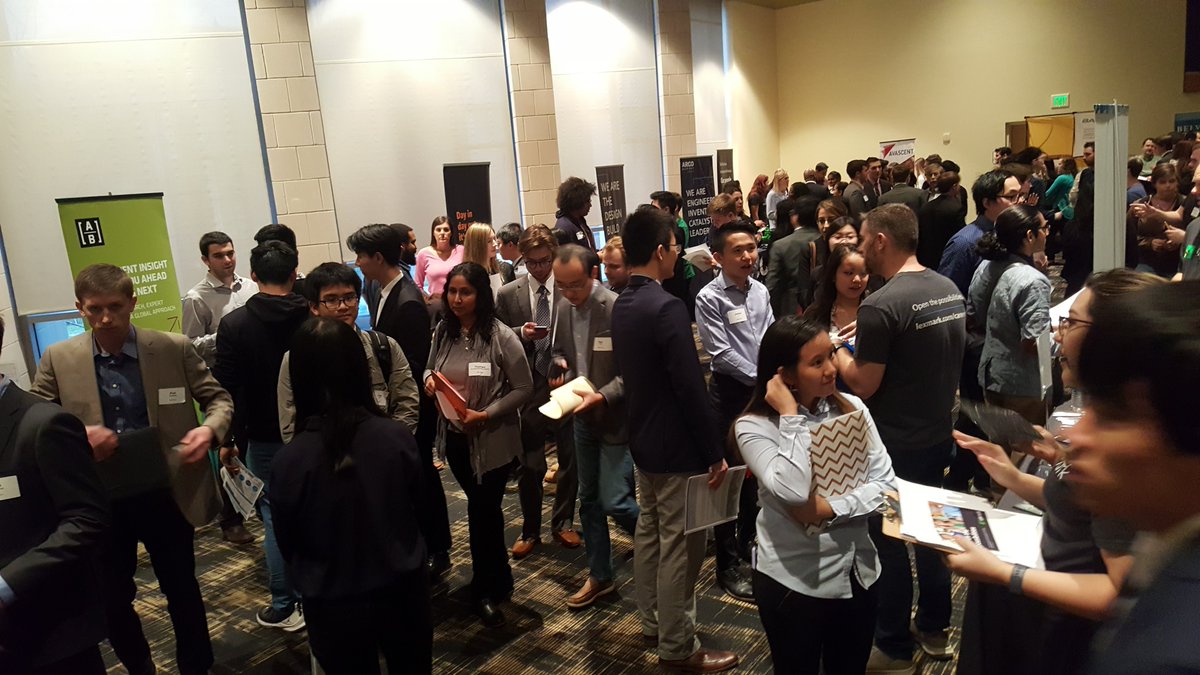 A record number of engineering undergraduates attended the career fair held Jan. 28, an event that also attracted 17 new companies.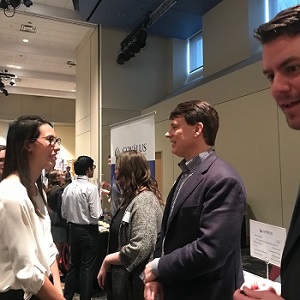 In all, 363 students attended, up from 343 last year. The spring semester fair is an engineering-only event and 47 companies participated, an increase of more than 25 percent over 2018.
Global powerhouses AECOM and Amazon were represented, as were Nashville-based Barge Solutions and Asurion.
Among the newcomers:
3-GIS, web-based fiber network management software;
Covalus, a health care consulting firm with services that include program management, procurement, technology, plus medical equipment and occupancy/transition planning. Walt Massey, a School of Engineering alumnus, is one of three cofounders.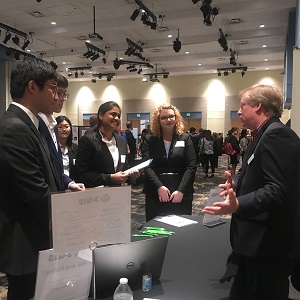 Frontdoor, a ServiceMaster spinoff and platform that offers homeowners access to 15,000 pre-qualified professional contracting firms;
Hoar Construction, based in Birmingham, AL, which handles large commercial, health care and residential projects;
Perceptics LLC, which designs vehicle identification and license plate recognition products to serve the border control, commercial vehicle enforcement, electronic toll collection and security industries;
Riverside Research, a non-profit that conducts multi-disciplinary research and development for the intelligence, surveillance, and reconnaissance sectors;
Scientic, Inc., a defense services company with headquarters in Huntsville, AL.

Top to bottom: Covalus, 3-GIS and Riverside Research were among 17 new firms at the Engineering Career Fair.
"We are having a big growth spurt," said Bryan Hughes, Scientic's chief of advanced technology development.
The company develops and tests radiation hardened electronics, high-power laser technology, optics for satellites and other applications and evaluates system survivability.
The Vanderbilt Career Center sponsored the three-hour event, which was held in the Student Life Center Ballroom.
Posted on Thursday, January 31, 2019 in career fair, engineering undergraduate,Alumni, Biomedical Engineering, Chemical and Biomolecular Engineering, Electrical Engineering and Computer Science, Home Features, Mechanical Engineering, News, News Sidebar