Vanderbilt Boot Camp addresses workplace shortage as Nashville emerges as new tech hub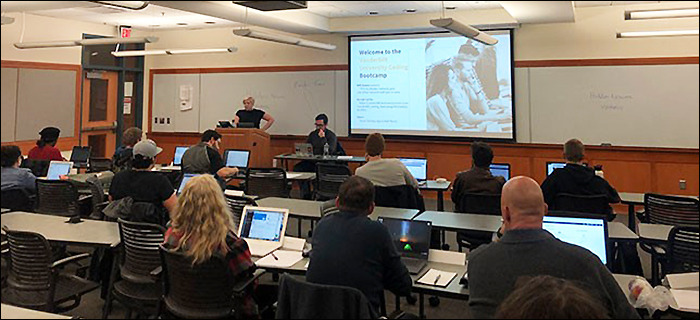 The following is an excerpt from a Jan. 23, 2019, article – Why Build a Boot Camp? –  in Campus Technology by Dian Schafhauser. 
When Doug Schmidt persuaded his institution to sign on with Trilogy Education Services to launch the Vanderbilt University Coding Boot Camp, he considered it one more step forward in a 16-year effort to help improve the technology economy in Nashville, where the university is located.
As this professor of computer science and co-director of the Vanderbilt Data Science Institute noted, everywhere else he has lived, worked and taught — Southern California, Northern California, Virginia, St. Louis, Maryland — has "had a really thriving tech ecosystem." In Nashville, however, small companies, primarily in health care, have dominated the tech scene, making for limited opportunities for the school's graduates who might want to stick around.
"Getting more workers here with technical skills makes it easier for companies to move here because they can find a workforce, which in turn makes it more credible for good tech people to move here because the companies are here," said Schmidt, Cornelius Vanderbilt Professor of Engineering.
While Vanderbilt has grown its computer science program to about 550 majors and 150 minors a year, it's still inadequate for the needs of a city with between 3,000 and 4,000 unfilled tech jobs.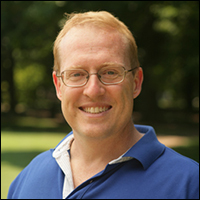 "The motivation here has always been to build the workforce," Schmidt said. "There's this huge demand for talent. Having a good tech environment is great for everybody. And so that was the pull." The push was the opportunity to work with Trilogy, which specializes in helping universities create a form of continuing education program in "hot tech topics."
In mid-January 2019, Vanderbilt kicked off its first cohorts: two separate sections of web development, twice what the institution expected to have at launch. The program lasts for 24 weeks, costs participants about $11,000 and is hosted face-to-face in campus classrooms.
Those who finish successfully earn a certificate. More importantly, they gain access to Trilogy's own career services, which helps them plug into local opportunities for "better paying jobs that will help them support their families," as Schmidt put it.
Vanderbilt is just one of 40-plus schools that have signed agreements with Trilogy to deliver an intensive education in web development, data analytics, user interface design and cybersecurity. Others include University of California, Berkley, University of California, Los Angeles, University of Central Florida, University of North Carolina at Chapel Hill, University of Pennsylvania, Columbia and Georgia Tech.
Schmidt would like to see the people taking the boot camp courses at his institution working with the on-campus business incubator the Wond'ry. By teaming students in the coding classes with those entrepreneurs, the boot camp students would have the chance to work on actual projects and the people who pitched the ideas would get the help they need.
Or, take a student pursuing a given topic because it's their "intellectual passion," he offered. Nothing would prevent a senior nearing the end of any degree program to enter the boot camp as a last semester effort.
"They could finish by the time they graduated, and they could do it in evenings and weekends, which is not going to conflict with classes. They'd obviously have a time management issue on their hands, but leave that aside. If you're sufficiently motivated, you would perhaps have the best of all worlds. You'd have a Vanderbilt undergraduate degree and a skill that you could parlay in the workforce very quickly."
Source:  Permission to repost granted by Campus Technology/1105 Media.
Contact: Brenda Ellis, (615) 343-6314
brenda.ellis@vanderbilt.edu
Posted on Tuesday, January 29, 2019 in boot camps, Doug Schmidt, tech hub, tech jobs, Trilogy Education Services, Vanderbilt Data Science Institute,Alumni, Electrical Engineering and Computer Science, Home Features, Media, News, News Sidebar