Vanderbilt mechanical engineers earn top materials research awards
Vanderbilt mechanical engineers took home top awards at the Dec. 6 meeting of the Materials Research Society in Boston, Massachusetts.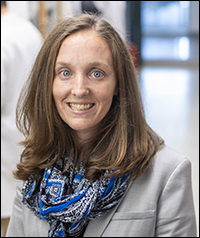 Mechanical engineering professor Kelsey Hatzell received the Materials Research Society Nelson "Buck" Robinson Science and Technology Award for Renewable Energy.
Hatzell was selected from more than 25 candidates for her research contributions to renewable energy. The award recognizes her work in the fields of energy storage, electrochemical ammonia production and solar-desalination.
The award also recognized Hatzell's contribution to scientific outreach in Nashville and her work in collaboration with the Joint Undertaking for an Africa Materials Institute. Over the last seven years, Hatzell has been an attendee or invited lecturer at the National Science Foundation-funded institute that brings together scholars from Africa and around the world to form scientific collaborations with a focus on energy materials.
Hatzell took part in the program in Addis Ababa, Ethiopia in 2012, Kampala, Uganda in 2018, and will be an invited lecturer in the final program in Nairobi, Kenya in December 2020.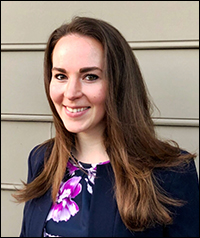 Rachel Carter, PhD'17, received the MRS postdoctoral award, which is given to the applicant who shows exceptional promise as a research leader. After graduating from Vanderbilt, Carter accepted a prestigious National Research Council postdoctoral fellowship at the United States Naval Research lab.
The award recognized Carter's work on discerning the nature of thermo-electrochemical coupling in batteries and her work on energy dense lithium-sulfur batteries.
Carter also was recognized for her effort supporting women in STEM. She is a co-founder of the Partnership of Women across the Naval Research enterprise and has served as a mentor to many young female researchers from high school to graduate school.
Contact: Brenda Ellis, (615) 343-6314
brenda.ellis@Vanderbilt.edu