Vanderbilt Rocketeers take on the 2020 NASA Space Robotics Challenge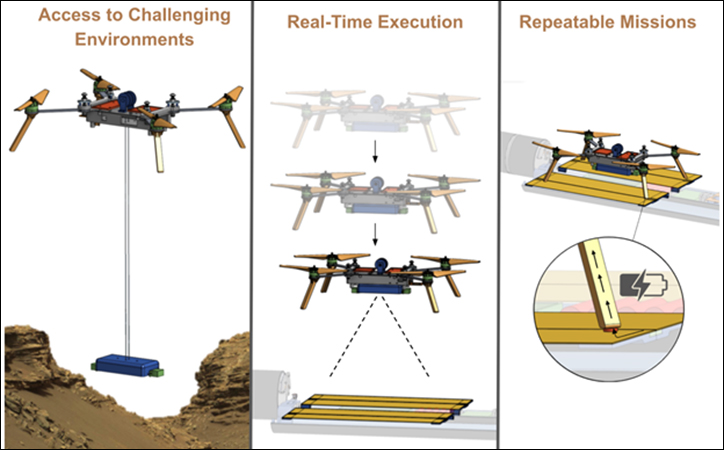 NASA is challenging college and university rocket teams to design solutions for its proposed manned and unmanned planetary missions to the Moon and beyond. The agency is committed to landing American astronauts, including the first woman, on the Moon by 2024 through its Artemis exploration program.
A 25-member engineering team—13 seniors, 9 undergraduates and three graduate students—in the Vanderbilt Aerospace Design Laboratory is taking on the 2020 NASA Student Launch challenge.  VADL won its sixth national championship in 2019, winning the top spot in the last seven years: 2018 and 2016-2013.
This year's NASA Student Launch challenge requires teams to recover simulated lunar ice sample with a rover or an unmanned aerial vehicle (UAV) payload following a rocket flight.  The payload, which may deploy before or after the rocket safely lands under parachutes, will travel to one of five sample sites, collect and store at least 10 milliliters of simulated ice and then travel at least 10 feet away from the site.
NASA Marshall's Office of STEM Engagement manages Student Launch to stimulate innovation and advance NASA's mission through collaboration with educational institutions and 46 teams have signed up to compete.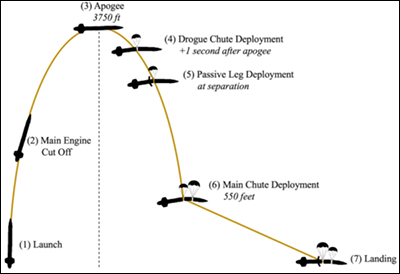 The Vanderbilt Artemis exploratory mission is designed around an autonomous UAV that does aerial sampling and is very relevant to Moon, Mars and Titan missions," said Professor Amrutur Anilkumar, director of VADL.
"While the propulsion system of any aerial vehicle will have to be geared to the local planetary environment, the proposed UAV will demonstrate repeatable, autonomous, and air-based sample collection techniques suitable for exploring large swaths of a challenging planetary environment," Anilkumar said.
The UAV will hover over the target zone and lower the sampling tool to the ground for sample collection. "Since the UAV does not have to land, it will be able to access a variety of challenging environments inaccessible to a ground-based system, such as steep slope and narrow terrain," said project team leader Alex Barnett, a mechanical engineering senior.
"It will be capable of autonomous image-based guidance, navigation and control," said Jake Gloudemans, autonomous systems lead and computer engineering senior.  "The UAV will be able to operate fully independently from GPS and magnetometers, increasing the system's reliability and significantly decreasing the time to accomplish the mission."
"With six national titles under the belt, the Vanderbilt rocket program is an unparalleled educational and research enterprise challenging students in a field that we don't have a formal program in," said Anilkumar, professor of mechanical engineering. "Close to a hundred alumni have joined prestigious graduate programs in aerospace engineering and several space launch companies, something unprecedented in our history."
Contact: Brenda Ellis, (615) 343-6314
brenda.ellis@vanderbilt.edu
Posted on Thursday, November 7, 2019 in NASA Student Launch Challenge, rocket, rocket payload design, rocket team, VADL, Vanderbilt Aerospace Design Laboratory,Alumni, Electrical Engineering and Computer Science, Home Features, Mechanical Engineering, News, News Sidebar, Research