Weiss to lead VINSE starting July 1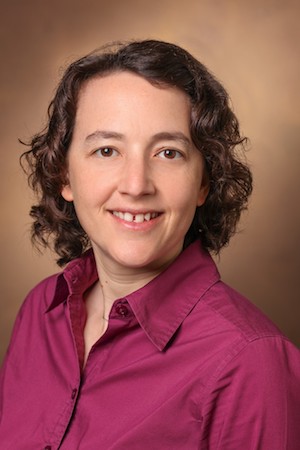 Sharon Weiss, Cornelius Vanderbilt Professor of Engineering, professor of electrical engineering and physics and deputy director of the Vanderbilt Institute of Nanoscale Science and Engineering (VINSE), will become the new director of VINSE, Provost and Vice Chancellor for Academic Affairs Susan R. Wente announced today. Weiss' appointment will begin on July 1, following the completion of Sandra J. Rosenthal's 12-year term as director of VINSE on June 30.
"VINSE is one of Vanderbilt's leading trans-institutional ventures making critical contributions to science and society broadly. I am excited to see Sharon build on the institute's many accomplishments." Wente said. "She is a brilliant scientist, engineer and leader and has been an exceptionally engaged and visionary member of the VINSE community for many years."
Weiss' appointment comes after the completion of VINSE Visions, a series of VINSE community events hosted by Vice Provost for Research Padma Raghavan, Dean of the School of Engineering Philippe Fauchet, Dean of the College of Arts and Science John Geer, and Dean of the School of Medicine Basic Sciences Larry Marnett. VINSE Visions engaged VINSE faculty and staff in critical conversations about the status and future advancement of the institute, including important areas for growth and ideas for the future.
"The VINSE community outlined a number of exciting avenues for future development including dynamic, organized interactions that will bring together nanomaterials researchers to tackle big new scientific challenges that could not be solved otherwise, such as opportunities at the nano/bio interface, among others," Raghavan said. "Throughout these conversations, we heard enthusiastic support for Sharon as the new director leading these efforts, and I look forward to working with her in her new role."
Weiss' impressive track record extends from research to teaching to leadership. She is a fellow of the Society of Photo-Optical Instrumentation Engineers and the Optical Society as well as an Institute of Electrical and Electronics Engineers Photonics Society Distinguished Lecturer. She has been awarded the Presidential Early Career Award for Scientists and Engineers, the Army Research Office Young Investigator Award and the National Science Foundation CAREER Award. In 2016, her excellence as an educator was acknowledged with the Vanderbilt School of Engineering's Excellence in Teaching Award.
Weiss' research focuses on photonics, optoelectronics, nanoscience and technology, and optical properties of materials. Particular areas of interest include fundamental studies of light-matter interaction and photonic applications of nanomaterials, including the detection of small biomolecules in silicon and nanoporous silicon-based optical structures, and the ultrafast modulation of optical signals using hybrid silicon-VO2 ring resonators. Weiss also studies porous silicon nanoparticles and their applications for drug delivery.
Contact: Brenda Ellis, (615) 343-6314
Brenda.Ellis@Vanderbilt.edu
Posted on Thursday, June 27, 2019 in Cornelius Vanderbilt Professor of Engineering, Sharon Weiss, Vanderbilt Institute of Nanoscale Science and Engineering, VINSE,Alumni, Biomedical Engineering, Chemical and Biomolecular Engineering, Civil and Environmental Engineering, Electrical Engineering and Computer Science, Home Features, Mechanical Engineering, Media, News, News Sidebar, Research