Audrey Bowden is inaugural faculty head of Nicholas S. Zeppos College
Audrey Bowden will be the inaugural faculty head of the Nicholas S. Zeppos College, set to open this August to sophomores, juniors and seniors. On April 13, 2020, Vice Provost for Academic Affairs and Dean of Residential Faculty Vanessa Beasley announced the appointment, which begins fall semester.
"We look forward to the day when Vanderbilt's residential colleges—so firmly rooted in the undergraduate experience—can resume welcoming new and returning students into their dynamic living-learning communities," Interim Chancellor and Provost Susan R. Wente said. "I know that these new residential faculty, with demonstrated leadership and a commitment to values that include community, well-being and self-discovery, greatly look forward to supporting our students."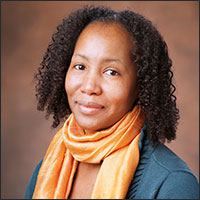 Bowden, associate professor of biomedical engineering and electrical engineering, joined the faculty in 2018. She is also the Dorothy J. Wingfield Phillips Chancellor Faculty Fellow. Her research considers the design and development of biophotonics (light-based) tools for applications to medicine and biology, such as for early detection, diagnosis and therapy for cancer; development and deployment of low-cost, high-performing point-of-care technologies for rural and global health applications.
"Professor Bowden has shared what a difference it made in her own undergraduate experience to attend a university with residential colleges under the leadership of faculty," Beasley said. "I am delighted that she and her family have agreed to join our growing cohort of residential faculty, and I know our students will benefit tremendously from her mentorship."
"My family and I are excited to have the opportunity to live where we love and to show love where we live," Bowden said. "I have enjoyed every opportunity I've had so far to get to interact with Vanderbilt students, and can't wait to share more of life with them."
The Nicholas S. Zeppos College—slated to open in 2020—is under construction at the corner of West End Avenue and 25th Avenue South. It will provide state-of-the-art accommodations for 335 upperclass students.
Board of Trust Chairman Bruce R. Evans, BE'81, unveiled the university's plans in November 2019 to name the residential college to honor Zeppos, who served as Vanderbilt's eighth chancellor from March 1, 2008, through August 15, 2019. Zeppos first came to the university as a member of the law faculty in 1987.
Contact: Brenda Ellis, 615 343-6314
brenda.ellis@vanderbilt.edu