Bell siblings reflect Vanderbilt's culture of innovation
By Jenna Somers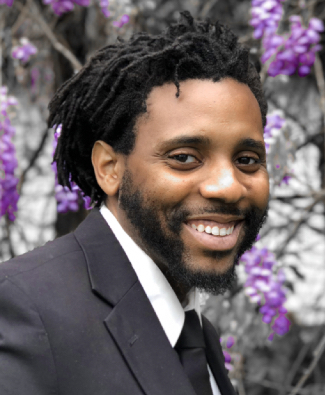 Charleson Bell, research assistant professor of biomedical engineering and National Science Foundation I-Corps consultant at the Wond'ry, Vanderbilt's Innovation Center, and Charreau Bell, senior data scientist at the Data Science Institute, share a lot in common. They are siblings, business partners, innovators and entrepreneurs.
As a power pair who has journeyed through the NSF I-Corps program and built startup companies, they are emblematic of the culture of innovation at the Wond'ry and Data Science Institute, which are guided by the larger mission of the Office of the Vice Provost for Research to improve the human condition through path-breaking discovery and innovation.
Charleson, BE'07, MS'09, PhD'15, began his career as an entrepreneur in 2012 while working on his Ph.D. in biomedical engineering, becoming the first Vanderbilt graduate student to receive venture-capital funding to start his initial company, BioNanovations. He had discovered a way to detect bacterial proteins 96 times faster than current diagnostics. This rapid detection would mean that doctors could diagnose infections and treat patients immediately at the point of care, rather than waiting for blood test results days later. As enthusiastic as hospitals were about Charleson's invention, investors worried that the handheld device needed to run the diagnostic would be cost-prohibitive.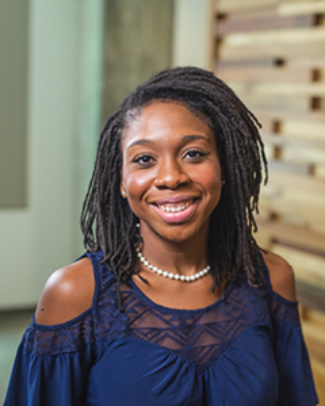 Charleson, however, was determined to innovate a solution. While finishing his Ph.D. and starting his postdoctoral research fellowship at Vanderbilt he devised a way to deliver rapid test results through smartphone-compatible QR codes printed on paper that would allow doctors and patients to scan the codes and get immediate results.
Leaders at the Wond'ry heard of Charleson's idea and introduced him to I-Corps. He participated in the Wond'ry's PreLaunch and PostLaunch programs, received microgrant funding, and then embarked on the National Science Foundation's National I-Corps experience. By this point, since the technology had evolved to incorporate large amounts of data that needed to be organized and analyzed, Charleson knew no one would make a better partner than his sister Charreau, BE'09, MS'14, MS'16, PhD'18, a data scientist and machine learning expert. They, along with two other team members, went through the seven-week I-Corps program, interviewing more than 100 potential clients and gaining insights through the customer discovery process.
"We learned that we had something in the telemedical market, in remote or rural markets," Charleson said. "Tier-one hospitals have advanced interconnected technology, but what we offer allows people in austere settings, who may not have access to a tier-one hospital, to get the data to make a diagnosis and reduce the chances of patient morbidity and mortality."
The team completed the I-Corps program in 2019 and continues to refine the smartphone-compatible QR code paper-based test with support from a Department of Defense grant. Additionally, with the outbreak of COVID-19, they are using this technology to develop a COVID-19 detector, but instead of printing results on paper, they are creating a multifaceted nanomaterial that could possibly detect the virus.
While the I-Corps program taught the Bells about commercializing technology and the needs of potential clients, lessons about teamwork, interdisciplinary collaboration, public speaking and many more factor into their respective roles at the Wond'ry and Data Science Institute.
"Having gone through I-Corps myself, and having created deep technology companies, I am uniquely positioned to guide teams at Vanderbilt through the I-Corps program," Charleson said. "Our goal at the Wond'ry is to make Vanderbilt synonymous with innovation, so that when we submit National I-Corps applications, reviewers expect nothing but the best."
"At the Data Science Institute, we want to democratize data science by empowering people to use complex tools like machine learning," Charreau added. "When I hold consultations with faculty, staff and students, figuring out their data science needs is a lot like the I-Corps customer discovery process, because I'm essentially learning how I can help people—how my strengths can add value to their work."
The Bells' partnership began long before I-Corps through their digital media and music distribution company, Crystal Innovations. Among Charleson's many talents, he is also a musician. In order to reduce the need to support himself with funds from BioNanovations, he tried selling his music on CDs, but by 2012, CD players were outdated technology. As usual, he turned to innovation to solve this problem, creating Flash Crystal, a patent-pending, smartphone-compatible technology, small enough to fit on a keychain, that relies on near-field communication to wirelessly transfer personal data and media with a simple tap to another device.
Charleson pitched Flash Crystal to Charreau, who was working on her master's degree in mechanical engineering at Vanderbilt. She became the chief engineering officer and co-founder of the company, applying lessons learned in the classroom to design the Flash Crystal technology.
"At this point, we are collecting informative customer-experience data from all these taps or flashes," Charleson said. "Leveraging Charreau's data science expertise, we are in a position to provide value-added services to customers based on this data, and that's what we are in the process of formulating."
Charleson's trend of developing smartphone-compatible technology extends to his latest company, Stroll Now, a smartphone application that acts as a personalized city guide. It suggests businesses to visit and activities based on users' moods, interests and where they happen to be walking. "As you stroll, Stroll scrolls," Charleson said.
These days, however, COVID-19 has people strolling around towns a lot less, so true to his calling, Charleson adapted the technology to support local businesses in these tough economic times. "Stroll is an intercepting platform. What prevents us from intercepting someone sitting at home on the couch? Isn't that what the TV does?" Charleson said. "Businesses now have the ability to place their ads wherever they want around the world."
They can also ship and deliver merchandise globally and schedule appointments for customers to visit stores during specific times, so that they can maintain physical distancing parameters. Stroll will continue to offer these options after the COVID-19 pandemic has passed, enhancing opportunities for local businesses to thrive.
Throughout their lives, the Bells have received limitless support and encouragement from their parents, they said. They also recognize the importance of their Vanderbilt mentors and professors, including Jesse Spencer-Smith, chief data scientist at the Data Science Institute; Hiba Baroud, assistant professor of civil and environmental engineering and Littlejohn Dean's Faculty Fellow; Todd Giorgio, professor of biomedical engineering; and Matthew Walker, professor of the practice of biomedical engineering.
"Jesse is a magician. He creates healthy atmospheres for exploration and growth with data science and is an incredible reservoir of knowledge in the field," Charreau said. "He empowers people by providing guidance, resources and opportunities to succeed. Most importantly, he can engage technical and non-technical audiences, explaining concepts in an intuitive way, which is critical for our consultations with the Vanderbilt community.
"Hiba, as one of a few female engineering professors I had, was an early inspiration for me," she continued. "I was mesmerized by her teaching and accolades, and through her, I could see the potential of my future as a woman in this field."
"Todd Giorgio has been my mentor, and now friend, since about my senior year of college," Charleson said. "He has a strategic and innovative mind and embraces commercialization ideas, so being under his tutelage has been ideal for my growth as a researcher and an entrepreneur. Matthew Walker is another important mentor because we can talk about academics, business and entrepreneurship, but it also helps that he's African American and we can connect in certain aspects of life beyond work."
The Bells emphasize that strong, inclusive networks foster innovation. "That's something I really love about the Wond'ry," Charleson said. "It's a place that brings people together from different backgrounds to share good ideas, and it's that inclusion of all perspectives and experiences that turns them into great ideas."
"I agree. It's critical to have inclusive networks and mentors of color," Charreau added. "That's one of the reasons I think my role as the senior data scientist at the Data Science Institute is so important, and I am always eager to serve as a mentor to others."
Contact: Brenda Ellis, 615-343-6314
brenda.ellis@vanderbilt.edu
Posted on Wednesday, September 9, 2020 in BioNanovations, Charleson Bell, Charreau Bell, Data Science Institute, I-Corps, Nanomaterials, NSF, Vanderbilt's Innovation Center, Wond'ry,Alumni, Biomedical Engineering, Home Features, Mechanical Engineering, News, News Sidebar