Caldwell, Hatzell are inaugural Flowers Family Faculty Fellows in Engineering
Mechanical engineering professors Joshua Caldwell and Kelsey Hatzell are inaugural recipients of Flowers Family faculty awards. Caldwell is the Flowers Family Chancellor's Faculty Fellow in Engineering. Hatzell is the Flowers Family Dean's Faculty Fellow in Engineering.
The awards target professors who have shown a strong evidence of scientific accomplishment early in their careers and are likely to continue producing high-quality research in their respective fields.
"For more than a century, members of the Flowers family have attended and supported the Vanderbilt School of Engineering and Vanderbilt as a whole—from buildings to faculty chairs to scholarships," said Philippe Fauchet, Bruce and Bridgitt Evans Dean of Engineering. "Thanks to the Flowers family, these new fellowships create opportunities for us to recognize the efforts of outstanding faculty in the early stages of their careers. I am grateful for the family's thoughtful gift and continued support."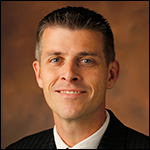 Joshua Caldwell, associate professor of mechanical engineering, is recognized as a pioneer by the Materials Research Society for his contributions to the understanding and utilization of polar semiconductors for power electronics and infrared nanophotonics. In February, he was named a 2020 MRS fellow.
Caldwell joined the School of Engineering faculty in 2017 from the U.S. Naval Research Laboratory. During his 12 years at the NRL, he was the recipient of three highly competitive Nanoscience Institute grants and an Edison Award for the top patent in 2014.  He was a four-time winner of the Alan Berman Award for top paper of the year, and he has receive two young scientist awards.
His research at Vanderbilt has focused on expanding the available library of nanophotonic materials and devices within the infrared to terahertz spectral range and in developing advanced infrared spectroscopic methods.
Caldwell has published more than 120 papers, owns nine patents and has given more than 70 invited talks and colloquia. He has helped organize multiple conferences and symposia. He also has been recognized for contributing to the national conversation in materials research through his engagement on Capitol Hill with the legislature.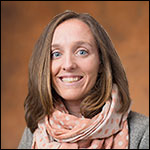 Kelsey Hatzell, assistant professor of mechanical engineering, is a young leader in the highly interdisciplinary field of energy storage devices. Before joining Vanderbilt in 2017, where she holds a secondary appointment in chemical and biomolecular engineering, she was an ITRI-Rosenfeld postdoctoral fellow at Lawrence Berkeley National Lab.
Hatzell's research group focuses on understanding materials systems at far-from-equilibrium states. She is particularly interested in electrified and electrochemical interfaces, and colloidal materials for coating applications. In addition, Hatzell's group focuses broadly on electrochemical systems and how interfacial phenomena can be tailored for advanced energy storage, conversion, and separations applications. She currently examines transport in solid electrolytes for advanced all solid-state lithium metal batteries.
In February, she received a 2020 Sloan Research Fellowship in Chemistry. In 2019, she received the Materials Research Society Nelson 'Buck' Robinson Science and Technology Award, a 2019-2020 Toyota/ECS Young Investigator Award and a National Science Foundation Career Award. She also participated in a National Academy of Engineering's EU-US engineering symposium in Stockholm and was a finalist in the BASF/Volkswagen electrochemistry competition in Wolfsburg, Germany. She has published more than 30 refereed journals.
Contact: Brenda Ellis, 615 343-6314
brenda.ellis@vanderbilt.edu
Posted on Monday, April 27, 2020 in Flowers Family Chancellor Faculty Fellow in Engineering, Flowers Family Dean's Faculty Fellow in Engineering, Joshua Caldwell, Kelsey Hatzell,Alumni, Home Features, Mechanical Engineering, News, News Sidebar, Research