Clarke to receive Kappe Award for contributions to environmental engineering and science
James Clarke will received the American Academy of Environmental Engineers and Scientists' Stanley E. Kappe Award at the National Press Club in Washington, D.C. in spring 2021. This national award is for "extraordinary and outstanding service contributory to significant advancement of public awareness to the betterment of the total environment and other objectives of the Academy."
This award is presented to the board certified environmental engineer or environmental scientist who has performed extraordinary service contributing to public awareness of improving and protecting the environment.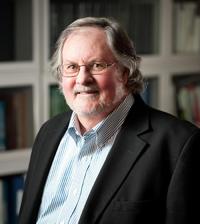 Clarke is an adjunct professor of civil and environmental engineering and an adjunct professor of Earth and environmental sciences. Prior to joining the Vanderbilt faculty in 2000, he was chairman, president and CEO of Eckenfelder, Inc., an environmental engineering and consulting firm focusing on services to the private sector in the areas of hazardous waste management, contaminated site investigation and remediation and wastewater treatment.
Professor Clarke has more than 45 years of professional experience with approximately 250 publications and presentations. He served as a member of the former Nuclear Regulatory Commission (NRC) Advisory Committee on Nuclear Waste and Materials and advised the Commission and the Office of Nuclear Materials Safety and Safeguards on issues concerning the Yucca Mountain project, risk-informed performance-based approaches to site decommissioning and remediation and the overall nuclear waste regulatory program.
He has served on committees of the National Research Council and is a peer reviewer for the National Academies, the U.S. Environmental Protection Agency, the Department of Energy and several journals and book publishers.
Clarke is a fellow of the American Academy of Forensic Sciences and a member of the American Nuclear Society, the International Society of Environmental Forensics, the Society for Risk Analysis and the American Academy of Environmental Engineers and Scientists.
The Stanley E. Kappe Award was established to honor the man who served the American Academy of Environmental Engineers & Scientists as executive director from 1971-1981.
Contact: Brenda Ellis, 615 343-6314
brenda.ellis@vanderbilt.edu
Posted on Thursday, November 5, 2020 in American Academy of Environmental Engineers and Scientists, environmental engineering, hazardous waste management, James Clark, nuclear waste remediation, Stanley E. Kappe Award,Alumni, Civil and Environmental Engineering, News, News Sidebar