Class project leads to a paper in peer reviewed international journal
When a research idea is offered to a multidisciplinary class and it results in a journal paper that advances science and creates new scholars, that's a terrific success.
"And, it's about as collaborative as you can get when graduate and undergraduate students in chemical engineering, mechanical engineering, and chemistry take on a project," said Piran Kidambi, assistant professor of chemical and biomolecular engineering.
The paper, "In situ observations of thermally induced phase transformations in iron sulfide nanoparticles," appeared this week in Materials Today Advances.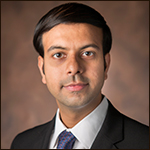 Kidambi saw an opportunity to build on a previous project on phase transformation of nanoparticles. A mechanical engineering undergraduate and summer intern at the Oak Ridge National Laboratory heard a presentation by Kidambi at ORNL and expressed an interest in the topic.
"The work was on studying complex phase transformation of iron sulfide nanoparticles via in-situ transmission electron microscopy and in-situ x-ray diffraction. These insights are useful for high temperature batteries, catalysis and other applications," said Kidambi. "Think of the work like scanning the nanoparticle with X-rays and electron beams while it is changing phase."
James McBride, a research associate professor of chemistry who led the Electron Microscopy class in the Interdisciplinary Materials Science program, liked the idea. Janet Macdonald, assistant professor of chemistry, signed on.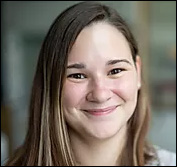 The mechanical engineering undergraduate, Masahiro Kato, is on the paper with the lead author, Nicole Moehring, an IMS graduate student and Kidambi's advisee; Madeleine Fort, IMS graduate student and Macdonald's advisee; and the three professors.
The class, MSE 6343, is a lecture and lab class where students are required to perform a final project on an electron microscope. "Students like Nicole were encouraged to think big. She did and took on a very complicated experiment with great success!" McBride said. The class also is part of an immersive curriculum in the Vanderbilt Institute of Nanoscience and Engineering. McBride, Macdonald and Kidambi are VINSE researchers.
"We produce real-world scientific research in our labs, but this brings it into the classroom—a unique multidisciplinary classroom experience where faculty and students from engineering, chemistry, physics and medicine interact," said Kidambi, also an IMS faculty member.
"At the end of the day, when a class project results in a paper in a peer reviewed international journal that advances scientific insights, then that's about as good as it gets," Kidambi said.
Contact: Brenda Ellis, 615 343-6314
brenda.ellis@vanderbilt.edu
Posted on Tuesday, March 10, 2020 in electron microscopy, IMS, iron sulfide nanoparticles, Materials Today Advances, Nicole Moehring, phase transformation, Piran Kidambi, VINSE,Alumni, Chemical and Biomolecular Engineering, Home Features, Media, News, News Sidebar, Research