Data Science Institute big data model to help Monroe Carell Jr. Children's Hospital prepare for patient needs during pandemic and beyond
Vanderbilt's Data Science Institute researchers are developing a model to use big data to address the impact of COVID-19 on policies, procedures, and resources now and in the future.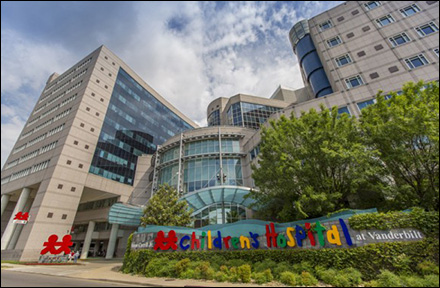 The tool will help Monroe Carell Jr. Children's Hospital at Vanderbilt evaluate short- and long-term resource needs in order to be fully prepared to meet patients' needs as COVID-19 infection rates diminish and potentially surge.
Students and staff at the Data Science Institute will build a model that allows users to visualize and simulate varying patient loads and possible hospital mitigation policies. These policies could include the deferral of elective surgeries, re-sterilization of personal protective equipment and additional staffing.
This model builds on the capabilities of a model developed by the Department of Health Policy that provides projections for overall patient counts. The new model will forecast the capacity of individual hospitals or the impact of possible hospital policies or mitigations.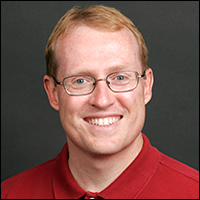 Together, these models will provide a comprehensive picture of COVID-19 impacts, helping hospitals make decisions that will maximize their resources.
"This project involves all of the data scientists at the Data Science Institute, as well as geospatial mapping experts in the Vanderbilt Research IT Service and the Jean and Alexander Heard Libraries. It also allows our master's students to collaborate on work that is of paramount importance," said Douglas Schmidt, Cornelius Vanderbilt Professor of Engineering and co-director of the Data Science Institute.
"This is an opportunity for these young data scientists to develop their skills and have a tangible impact on addressing COVID-19."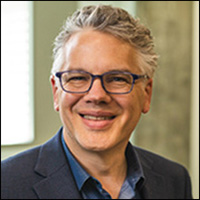 The team at Vanderbilt's Data Science Institute expects their model will help hospital administrators and policymakers optimize resources and understand how certain policies impact outcomes and processes.
"We are witnessing an incredibly challenging and unprecedented time for the healthcare industry," said chief data scientist Jesse Spencer-Smith. "That is why at the Data Science Institute, we are eager to partner with colleagues at Vanderbilt University Medical Center to help optimize resources."
Contact: Brenda Ellis, 615 343-6314
brenda.ellis@vanderbilt.edu
Posted on Wednesday, June 24, 2020 in big data model, COVID-19, Douglas Schmidt, hospital resources and policies, Monroe Carell Jr. Children's Hospital, Vanderbilt Data Science Institute, Vanderbilt School of Engineering,Alumni, Electrical Engineering and Computer Science, Home Features, News, News Sidebar, Research