Dean Fauchet announces annual awards and faculty promotions
Dean Philippe Fauchet announced May 5 the promotions of five engineering faculty members at the final faculty meeting of the 2019-2020 academic year. He also announced four additional school awards.
Two faculty members in the Department of Electrical Engineering and Computer Science have been promoted to the rank of professor: Bennett Landman, electrical engineering, computer engineering, and computer science; and Sandeep Neema, computer science, computer engineering, and electrical engineering.
Two faculty members have been promoted to the rank of associate professor with tenure: Leon M. Bellan, mechanical engineering; and Brett Byram, biomedical engineering. Robert Tairas has been appointed associate professor of the practice of computer science. Each of the five promotions is effective August 16, 2020.
Fauchet announced two faculty awards, one staff award and one research award based on an outstanding paper written by a graduate student.
The Vanderbilt School of Engineering Award for Excellence in Teaching was presented to Graham Hemingway, associate professor of the practice of computer science and computer engineering. Hemingway teaches some of the computer science program's most challenging courses and typically receives course evaluations well above program and engineering school averages. In addition, he is a CS undergraduate adviser and has been a faculty adviser to students in Mayfield Place residence hall. "I frequently see Graham sitting in Featheringill Hall atrium surrounded by students asking him questions, which is clear evidence of his availability and accessibility. He is thoughtful, demanding and pushes students to do their best work," said Daniel Fleetwood, Olin H. Landreth Professor of Engineering and chair of the Department of Electrical Engineering and Computer Science.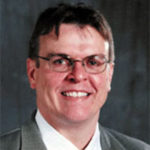 The Edward J. White Engineering Faculty Award for Excellence in Service was presented to Tim Holman, research associate professor of electrical engineering and computer science. Holman serves students as the EECS department's director of undergraduate students and as faculty sponsor of the Vanderbilt University Amateur Radio Club. He serves the School of Engineering as a member of the Curriculum Committee and secretary of the faculty, and he served as the leader of recent ABET accreditation efforts for both computer and electrical engineering. Holman's colleagues and students cite his dedication and enthusiasm.
"Tim served the school during the COVID-19 transition to online education by setting up two classrooms in which faculty could easily record lectures that depend on the development of diagrams or equations on a whiteboard. He researched and obtained necessary equipment, tested software platforms, coordinated with VUIT and media services, identified ideal classrooms, and more to produce a turnkey system for faculty. His service was and is very valuable," said Senior Associate Dean Cynthia Paschal.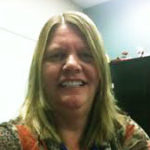 The Judith A. Pachtman Engineering Staff Award was presented to Kristy Kruse, grants manager for the Institute for Software Integrated Systems. During her 15 years at ISIS, Kruse has progressed from administrative assistant to administrative manager, then from financial analyst to grants manager. She is a resource and mentor to a number of engineering staff members outside ISIS who rely on her experience and guidance. "Kristy is an exemplary staff member whose performance is well above and beyond expectations and who continues to grow in expertise and responsibility," said Janos Stipanovits, director of ISIS.
The award for outstanding graduate student research paper was presented to Daniel Shae for "Endosomolytic Polymersomes Increase the Activity of Cyclic Dinucleotide STING Agonists to Enhance Cancer Immunotherapy," published online in January 2019 and in the March 2019 issue of Nature Nanotechnology, the top journal in the nanotechnology field. The article has been highlighted by multiple media outlets and technology blogs including Nanowerk, AZoNano, Science Daily, and eCancer.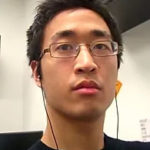 "Dan is a gifted scientist and innovator," said Professor John T. Wilson, Shae's mentor. "Dan's research has filled a critical technology gap that is enabling the exploration of STING agonists in new and very powerful ways. His work exemplifies the impact that rationally engineered materials can have on the efficacy, safety and utility of medicines."
Over the past four years, Shae has had published seven manuscripts with three as first author and another currently under review. As a reflection of his accomplishments, he received the M. Douglas LeVan Award for Distinguished Record of Graduate Research. Shae, a graduate student in the Department of Chemical and Biomolecular Engineering, recently defended his thesis and is now pursuing a research career in the biopharmaceutical industry.
Contact: Brenda Ellis, (615) 343-6314
brenda.ellis@vanderbilt.edu