Engineering alum leads DENSO's effort to donate face shields to Tennessee hospitals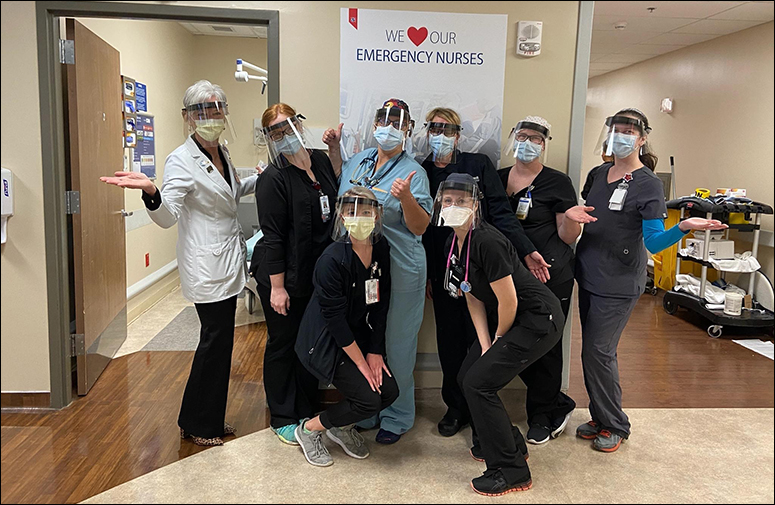 In mid-March, as automakers across the world slowed production of vehicles due to the coronavirus crisis, Britt Autry, BE'92, and other executives at DENSO Manufacturing Tennessee, Inc., in Maryville came together to chart a course for their employees and their plant operations.
"Through that discussion, we started to think about what social contribution we could make using the resources we had," he said.
The next day, a Sunday, he and several DENSO engineers brainstormed how the company might be able to pivot from manufacturing auto parts to making personal protective equipment (PPE) for hospitals in need. The group settled on creating a new face shield using materials they already had on hand.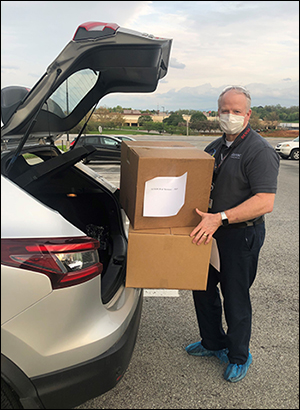 By Monday, they had their initial prototype and spent the next week working through seven design iterations. They relied on input from nurses at the nearby Blount Memorial Hospital in Maryville, Tennessee, who tested each iteration and provided feedback.
They finalized the design with unique features meant to help stop the spread of coronavirus, including an elongated shield that covers the user's ears and allows enough room for medical personnel to wear glasses or other PPE underneath.
DENSO already has requests from regional hospitals for more than 50,000 shields–all of which they plan to donate.
"As a company, we have something we call 'DENSO spirit,'" Autry said. "It has several elements, and three of them are foresight, credibility and collaboration. Foresight means that we see a problem coming, and we can mobilize our workforce to help."
He said while DENSO does not plan to continue making the shield as one of their core products in the future, they hope to be able to provide this service as long as hospitals need it throughout this crisis.
DENSO is also a longtime corporate partner at the School of Engineering. The company has provided annual support for Senior Design Day and made several grants to establish engine test facilities in the undergraduate Mechanical Engineering Energetics Laboratory. Autry is vice president of manufacturing at DENSO and is a member of the School of Engineering's Board of Visitors.
Posted on Monday, April 13, 2020 in BOV, Britt Autry, coronavirus crisis, DENSO Manufacturing Tennessee, face shield, Inc., PPE,Alumni, Home Features, Mechanical Engineering, Media, News, News Sidebar