Engineering school announces 2020 alumni honorees, distinguished friend
Vanderbilt engineering alumni Robert D. Finfrock Jr. and James L. Johnson Jr. have been named Distinguished Alumni and Professor Eugene LeBoeuf has been named a Distinguished Friend of the School of Engineering. They will be celebrated at the school's Board of Visitors virtual meeting Thursday, Sept. 17, 2020.
A March ceremony honoring the 2020 members of the School of Engineering's Academy of Distinguished Alumni and the school's Circle of Distinguished Friends was postponed due to the COVID-19 pandemic.
"The newest members of the Academy of Distinguished Alumni and the member of our Circle of Distinguished Friends are leaving their marks on our world," said Philippe Fauchet, Bruce and Bridgitt Evans Dean. "Their achievements are truly worthy of our recognition and we are grateful for their interest in the school and its mission."
The Distinguished Alumnus Award recognizes notable achievement, significant service and excellent character. The Distinguished Friends Award recognizes non-alumni whose professional, civic and philanthropic pursuits reflect the high standards and values associated with the school. Honorees are chosen by an awards committee that comprises the dean, faculty members and alumni representatives.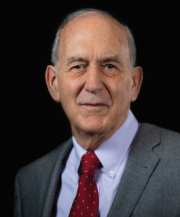 Robert Finfrock, BE'65, is chairman of Finfrock, a vertically-integrated, single-source design-build company. He also is a founder of Finfrock Technologies, a developer of 3D modeling, communication and electronic work instruction software for the precast/prestressed concrete industry. In 2020, he celebrates the 75th anniversary of Finfrock as well as his 55th year with the company.
Finfrock created a company unique in the construction industry by integrating real estate development, architecture, engineering, general contracting, structural assessments, maintenance, and precast concrete manufacturing within one firm. This approach allows the company to deliver buildings as a product rather than a series of services. The principles he uses in his own business are the basis for a competitive business strategy book he co-authored, "Beyond Price."
Finfrock served as chairman of the Precast/Prestressed Concrete Institute and is a Fellow of both the American Concrete Institute and the Precast/Prestressed Concrete Institute, which named him a "Titan" of the industry and one of its 50 most influential people of the past 50 years.
He is an active participant, leader and speaker in many local, professional and industry organizations and a member of a variety of governing boards. He also served as chairman of the Orlando Science Center's Board of Trustees.
He earned a bachelor of engineering degree in civil engineering from Vanderbilt and an MBA from Rollins College Crummer Graduate School of Business. Finfrock holds Professional Engineer and Certified General Contractor licenses in Florida.
A Winter Park, Florida, native, his family includes his wife Ginny, BSN'64, four children and nine grandchildren.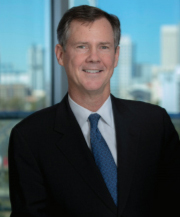 Jim Johnson, BS'84, is founding partner of Summit Park and has more than 25 years of principal investing and investment banking experience.
Prior to founding Summit Park in 2006, Johnson was a partner at Windward Capital Partners, a New York-based middle market private equity firm where he was employed since the firm's inception in 1995. Prior to joining Windward, Johnson was in the media investment banking group at CS First Boston. Previously, he worked at BellSouth Corporation, first as a systems analyst and later in national account sales.
He currently serves on the Board of Directors of Parkline, Tennessee Industrial Electronics, C.A.R.S. Protection Plus, smarTours, Fast Growing Trees, Freedom Electronics, Exacta and Aspirent. Previously, he served as a board member of Arkive, Control Company and NSi Holdings; chairman of Charter Brokerage Holdings; and director of Adplex-Rhodes, eMag Solutions, L. Powell Company, Pressure Systems, Retriever Payment Systems, Sentry Security Systems, and Tycom Corporation.
Johnson received his bachelor of science degree in biomedical engineering and mathematics from Vanderbilt and received his MBA with honors from the Columbia Business School.
A native of Nashville, Tennessee, he now resides in New York City with his wife Leslie. The Johnsons have two children, Josephine and Colin, BS'19, who earned his degree in human and organizational development from Peabody College.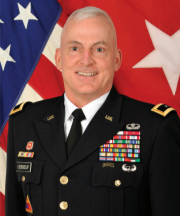 Eugene J. LeBoeuf is professor of civil and environmental engineering at Vanderbilt University. He joined the faculty in 1997 and has served as associate department chair and director of undergraduate studies.
His research involves the analysis of surface water and groundwater resources, to include the fate and transport of emerging contaminants in the environment, and multi-objective optimization of hydropower generation. He has been awarded four U.S. patents.
Leboeuf is a recipient of a National Science Foundation Faculty Early Career Development award and he has been a faculty research fellow with the Environmental Science Division at Oak Ridge National Laboratory. He is a Fellow of the American Society of Civil Engineers and he serves as the chair of the awards committee for the Environmental Council of the ASCE's Environmental and Water Resources Institute. LeBoeuf is a Distinguished Alumnus of Rose-Hulman Institute of Technology and serves on the Board of Advisors for their Department of Civil Engineering.
Outside academia, LeBoeuf is a major general in the U.S. Army Reserve, where he has received numerous awards including the Distinguished Service Medal, Legion of Merit, Bronze Star, and General Douglas MacArthur Leadership Award. He currently serves as the Commanding General for the 79th Theater Sustainment Command headquartered in Los Alamitos, California, and as the modernization subcommittee chair for the Army Reserve Forces Policy Committee.
LeBoeuf earned his bachelor of science in civil engineering from Rose-Hulman Institute of Technology, master of science in industrial engineering and management science from Northwestern University, master of science in civil engineering from Stanford University, Ph.D. in environmental engineering from the University of Michigan, and master of strategic studies from the U.S. Army War College.
Prof. LeBoeuf and his wife, Teresa, have two children, Lauren and Nathan, and reside in Franklin, Tennessee.
Contact: Brenda Ellis, 615 343-6314
brenda.ellis@vanderbilt.edu
Posted on Friday, September 11, 2020 in Academy of Distinguished Alumni, Circle of Distinguished Friends, Eugene LeBoeuf, James L. Johnson Jr., Robert D. Finfrock Jr.,Alumni, Biomedical Engineering, Civil and Environmental Engineering, Home Features, News, News Sidebar