Engineering school's three new endowed fellowships support researchers, faculty recruitment
Through a Faculty Fellowship Challenge, donors have established endowments that will support rising faculty talent in the School of Engineering.
Sally Baker Hopkins, BE'78, and David L. Hopkins, Caroline and Jack P. Williams Jr., BE'86, and Laura J. and William W. Hoy Jr., BA'64, have provided support for faculty fellowships that will receive a match from the Chancellor's Faculty Challenge, which was established in 2018 to help recruit and retain the teachers and scholars who will become the next "legendary" members of the Vanderbilt University faculty.
Sally Hopkins, Jack Williams and Alanna Patsiokas are members of the School of Engineering Board of Visitors. Board members serve as advisers to the Dean and the school's senior staff.
"These fellowships represent the ongoing leadership of our Board of Visitors and build on the prior generosity of the Hopkins, Williams, and Hoy families. These board members provide not only valuable insight and advice, but a legacy of philanthropy and active involvement in supporting the school's future," said Philippe M. Fauchet, Bruce and Bridgitt Evans Dean of Engineering.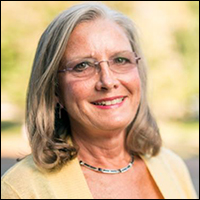 The Sally and Dave Hopkins Faculty Fellowship will support a faculty member who conducts research in collaboration with the Vanderbilt University Medical Center or within the Department of Chemical and Biomolecular Engineering or the Department of Biomedical Engineering.
Sally Hopkins earned her bachelor's degree in chemical engineering. After earning her MBA from Tulane University in 1984, she joined Shell. In 2012, after a 34-year career at Shell, Hopkins retired as a general manager in global manufacturing. She was inducted into the School of Engineering Academy of Distinguished Alumni in 2019. The Hopkins reside in Houston, Texas.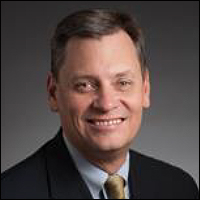 The Jack and Caroline Williams Dean's Faculty Fellowship will support an engineering faculty member. Jack Williams earned his bachelor's degree in electrical engineering.
Except for a three-year stint as president of XTO Energy Inc, Jack Williams has spent his entire career at Exxon Mobil, starting in 1987 as a drilling engineer at Exxon. In 2014, he was elected senior vice president of Exxon Mobil Corporation. Williams is a member of the Society of Petroleum Engineers. Williams was inducted into the School of Engineering Academy of Distinguished Alumni in 2018. The Williams reside in Fort Worth, Texas.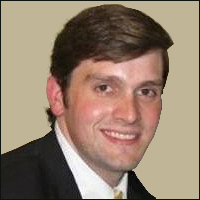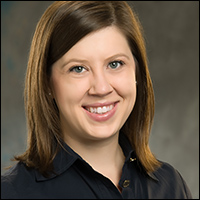 The Hoy Family Faculty Fellowship is being established by Laura and William Winston Hoy Jr., of Surfside, South Carolina, in honor of their son, Thomas Nelson Hoy, BE'05, and daughter-in-law, Alanna Marie Patsiokas, BE'06, MD'10, as well as Alanna Patsiokas' service on the School of Engineering's Board of Visitors.
Alanna Patsiokas and Thomas Hoy earned their bachelor's degrees in biomedical engineering. Dr. Patsiokas works in Nashville and specializes in pediatrics. Hoy is director of Clinical Data Management at HCA Healthcare.
---
Contact: Brenda Ellis, 615 343-6314
brenda.ellis@vanderbilt.edu
Posted on Tuesday, December 8, 2020 in Alanna Patsiokas, Board of Visitors, Chancellor's Faculty Challenge, endowed fellowship, engineering fellowship, Jack Williams, Sally Hopkins, Thomas Hoy,Biomedical Engineering, Chemical and Biomolecular Engineering, Civil and Environmental Engineering, Electrical Engineering and Computer Science, Home Features, Mechanical Engineering, News, News Sidebar