Engineering senior awarded Fulbright scholarship
An engineering senior has been awarded funding to teach English through the prestigious Fulbright U.S. Student Program. A second engineering senior has been named an alternate. Fulbright awards provide funding to individuals to pursue graduate study, conduct research and teach English around the world.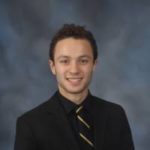 Aaron Niederman, an engineering science and philosophy major with a minor in engineering management, has been awarded an English teaching assistantship in Taiwan. Avi Gargye, a chemical engineering major, is an alternate and may subsequently become a grantee.
Niederman serves as a campus ambassador for Teach for America. He is the Diversity and Inclusion Chair for Kappa Sigma fraternity and vice president of Diversity and Inclusion on Vanderbilt's Inter Fraternity Council. In 2018, he interned at CoTrader.com, a blockchain-powered investment funds platform.
Gargye has received a Cheng Kung University (Taiwan) Award in Creative Industries Design or Energy Engineering. He is an undergraduate researcher in the Bioinspired Materials and Surfaces Lab.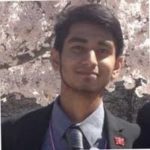 This year, 12 Vanderbilt students and alumni have been offered grants as Fulbright finalists in the 2020-21 award cycle. Eight students have been named alternates.
Fulbright recipients typically spend an academic year in their host countries, exploring the unique opportunities the award presents and engaging with the local community. Because of the current coronavirus pandemic, the majority of this year's scholars are scheduled to depart after Jan. 1, 2021, for a six-month scholarship term. Those who will be studying at an international university may depart earlier, depending on federal travel guidelines and the host university's operating status.
The Fulbright U.S. Student Program, founded in 1946, each year provides approximately 1,900 students, artists and early career professionals the opportunity to engage in international cultural exchange while gaining experience in their research field, academic pursuits or teaching skills in more than 160 countries.
Fulbright awardees are chosen for their academic merit, ambassadorial abilities and leadership potential. This initiative, led by the U.S. State Department, has awarded more than 380,000 grants since its inception.
Interested students are encouraged to contact Jackie Sheridan, associate director of Post-Baccalaureate Opportunities at jaclyn.sheridan@vanderbilt.edu to apply for the upcoming Fulbright Scholarship cycle. Other award opportunities may be found on the Career Center website.
Faculty and staff are invited to recommend outstanding students or indicate their interest in serving on interview committees in 2020-21 by emailing Sheridan directly.
Contact: Brenda Ellis, 615 343-6314
brenda.ellis@vanderbilt.edu
Posted on Thursday, April 30, 2020 in Aaron Neiderman, Avi Gargye, Fulbright Scholar, Fulbright U.S. Student Program,Chemical and Biomolecular Engineering, General Engineering, Home Features, News, News Sidebar