GPS co-creator is E-Week speaker at engineering school
The chief engineer for design and development of the Global Positioning System and its atomic clocks will visit the School of Engineering as part of 2020 National Engineers Week events, Feb. 17-21, at Vanderbilt University.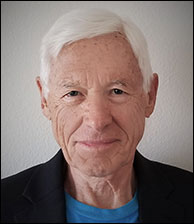 Hugo Fruehauf, one of four engineers who created the Global Positioning System, will speak on Tuesday, Feb. 18, at 4 p.m. in Jacobs Believed in Me Auditorium, Featheringill Hall 134.
His lecture—A Brief History of the Development of the GPS System and Applications—is open to the Vanderbilt community. A reception will follow at 5 p.m. in Adams Atrium.
In December 2019, Fruehauf, Bradford Parkinson, James Spilker Jr, and Richard Schwartz received the Queen Elizabeth Prize for Engineering for their work on the GPS. The engineers have received numerous awards and honors for their groundbreaking GPS, the world's first global satellite radio navigation system.
Fruehauf invented the first miniature rubidium vapour atomic oscillator, which met GPS' accuracy requirements and became the 'clock of choice' for GPS satellites. At Rockwell International, he was  Chief Engineer and Systems Manager for the design and development of the GPS satellite from 1973 to 1978, alongside Richard Schwartz, who was Rockwell's GPS Satellite Program Manager. At the time, Rockwell was the largest U.S. defense contractor and largest NASA contractor.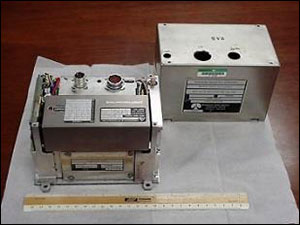 "The accuracy of modern GPS satellites astounds me. The atomic clocks we built for the satellites were accurate to within billionths of a second, but today's generation are working on a factor of 100 times better than that," said Fruehauf, who is a management, science and technology consultant. The Hugo Fruehauf Company specializes in GPS applications, navigation, precision time/frequency, atomic clocks, and manned space flight.
"They're a lot like wine, in a sense—they only get better with time. And, they have to be accurate. The timing for GPS is used for core systems around the world—vital infrastructure like banking systems, telecommunications networks and power grids. Today the world relies on those clocks," said Fruehauf, who also is an adjunct professor at Pepperdine University Graduate School.
GPS has transformed navigation and precision timing. Billions of people around the world rely on a huge engineering infrastructure that extends across Earth and into space. It enables anyone with a smartphone to pinpoint exactly where they are on Earth, as well as the precise time, and is used in applications that range from aviation safety, transportation systems, food production and much more.
In 2011, the International Astronautical Federation selected GPS as the revolutionary space system that most benefited humanity during the first 60 years of human spaceflight.
About GPS
GPS uses a constellation of orbiting satellites, ground stations that operate and manage the spacecraft, and a receiving device. A satellite broadcasts a radio signal containing information about its location and the time from an extremely accurate onboard atomic clock, offering precision timing.
High precision GPS can determine a location to within a millimeter. Surveys and mapping using GPS, for example, can track the movement of glaciers, detect whether tectonic plates are shifting apart and observe the build-up of stresses that lead to earthquakes.
The GPS can support a network of 31 operational satellites flying in Medium Earth Orbit at around 12,550 miles above the planet's surface. The baseline number of satellites used, however, is 24—12 in each half of the globe.
Each satellite makes a near circular orbit around the globe twice a day, equally spaced around the equator. This allows users from virtually any place on Earth to access the system. Signals from at least four satellites, using a process called trilateration, are required for latitude, longitude, altitude and time. Each satellite broadcasts on the same signal frequency and carries extremely accurate atomic clocks. It transmits both the spacecraft's position and its time signal.
The U.S. Air Force manages the constellation and each satellite is in one of six orbits in order to provide continuous worldwide coverage. Twenty-four satellites were launched between 1978 and 1994 and, because the satellites have a lifespan of 7.5-11 years, next-generation satellites began launching from 2005 onward.
The satellites are tracked by six USAF monitor stations around the world and there are two caesium atomic clocks in each station, referenced to GPS system time. GPS provides a Standard Positioning Service (SPS) for civilian use and a Precise Positioning Service (PPS) primarily for military use.
Contact: Brenda Ellis, 615 343-6314
brenda.ellis@vanderbilt.edu
Posted on Tuesday, January 28, 2020 in atomic clock, E-Week, Engineers Week, GPS, Hugo Fruehauf,Alumni, Electrical Engineering and Computer Science, Home Features, Mechanical Engineering, Media, News, News Sidebar