Meet Abbey Carlson, engineer, golfer, rocket builder and pilot
The ability to play top-level golf would be enough for most college students. But it barely touches the surface of what drives Vanderbilt standout Abbey Carlson.
Carlson, who recently earned an invitation into the Augusta National Women's Amateur this April, is arguably America's most interesting women's golfer.
She possesses a truly remarkable resume. On the links, Carlson's one of Vanderbilt's leading performers, a two-time All-Southeastern Conference honoree and Mason Rudolph Championship individual medalist who has helped guide the Commodores to back-to-back NCAA appearances and represented the United States in Palmer Cup international competition. Away from the course, she's a licensed pilot, airplane and rocket builder, aerospace enthusiast and engineering major.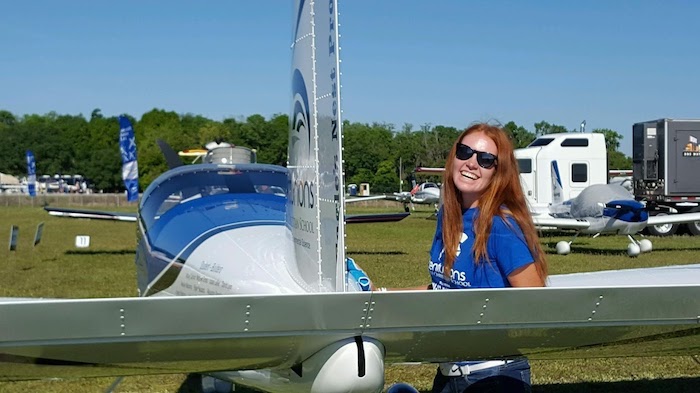 A member of the School of Engineering's award winning NASA Student Launch team, Carlson, a mechanical engineering major, was among team seniors who traveled to a special Artemis unveiling day in New Orleans. They got the opportunity to explain their current payload and rocket designs for the NASA Artemis Challenge to top NASA officials.
"The NASA Artemis goals are very inspiring to our generation and the NASA student launch challenge has opened doors for us to take on scientific challenges directly applicable to spaceflight," Carlson said.
Carlson's breadth of interests wows Vanderbilt women's golf head coach Greg Allen.
"Abbey never fails to amaze me. She's just a remarkable young lady and she's been that way since our first introduction," Allen said. "It's fun to watch how she's handled her athletic responsibilities with the academic rigor at Vanderbilt and her other interests. I'll have a lot of fun simply watching where life takes her into the future."
When Allen started the recruiting process, he quickly discovered Carlson was more than an elite golfer. She was knee-deep in aviation.
"Abbey had a pilot's license as a high school junior and was flying a plane that she and other students at her school had built," Allen said. "It quickly became obvious that Abbey wasn't your typical junior golfer."
The combination of Vanderbilt's nationally regarded golf program and highly respected engineering school enticed Carlson to West End. Since arriving on campus, Carlson's blossomed in the classroom and on the course while widening her interest in space.
Last year, Carlson joined other undergraduates with the Vanderbilt Aerospace Design Lab to create, build and launch their own rocket in conjunction with NASA. During the summer, she added to her aerospace experience with an internship at Boeing.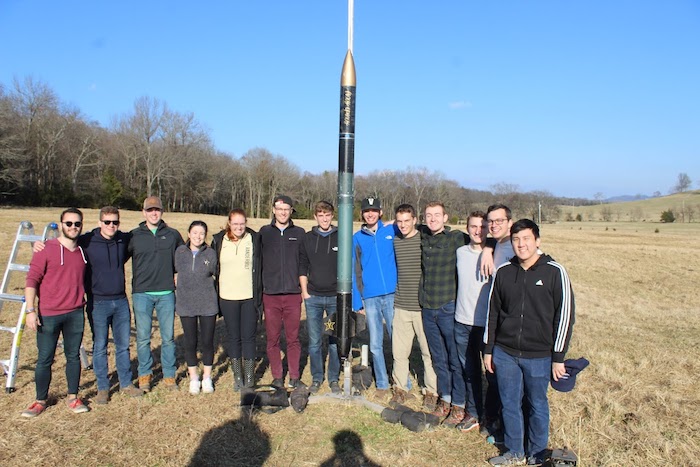 This spring, Carlson will complete a degree in mechanical engineering and hopes to cap her athletic career by leading the Commodores to another appearance at the NCAA Championships.
When Carlson is done with collegiate golf, she will join Boeing's north Alabama facility as an advanced design engineer, working on the Space Launch System.
But for now, she's focused on birdies on the course and books in the classroom.
Carlson will be joined by Vanderbilt sophomore Auston Kim in the prestigious Augusta National Women's Amateur, scheduled April 1-4 in Augusta, Georgia.
Video by Zack Eagles
Posted on Saturday, February 1, 2020 in NCAA, rocket team, student-athlete, student-athletes, VADL,Home Features, Mechanical Engineering, News, News Sidebar