New grad on #VU2020 committee helps plan celebrations now and for 2021
When Jack Ke Ding dreamed of celebrating his degree in civil and environmental engineering from Vanderbilt, the health and safety constraints of COVID-19 never came to mind. Now he and a volunteer team of undergraduate, graduate and professional students, along with university leadership, are leading the planning for this year's virtual celebrations and the in-person Commencement festivities slated for 2021.
"Not rain or distance or a pandemic can keep us from celebrating," Ding said. "We need hope right now, and planning this celebration gives me hope."
Interim Chancellor and Provost Susan R. Wente assembled a student committee to help bolster the May 8 virtual celebrations as well as the Class of 2020's special campus celebration next year.
"This is a huge occasion for all of us to celebrate," said Peabody undergraduate Nikhil Kothari of Austin, Texas. "We're trying to do everything we can to make it special, given all of the circumstances."
The committee is working with each undergraduate, graduate and professional school to produce online tributes and videos as well as a special gift package to be sent to all 2020 graduates that will arrive in early June.
"I think what I've gotten from the committee is a really great opportunity to see that Vanderbilt truly cares about honoring the graduates right now," said marketing graduate student Carolyn Talaske Williams of Oak Park, Illinois.
Celebrating #VU2020 in 2021
Vanderbilt is dedicated to honoring the Class of 2020 in person next year, and the committee is leading plans for the 2021 celebration, which will include all of the traditions typical of Vanderbilt Commencement ceremonies.
"For the majority of graduate students, the hooding ceremony is a huge thing, so we're really looking forward to that in 2021," said Joey Blake, a Vanderbilt Law School graduate from Gastonia, North Carolina. "We need a proper way to see each other and get those proper goodbyes."
The committee says they're making the best of an unusual situation, and they're dedicated to making the 2021 celebration "one for the books."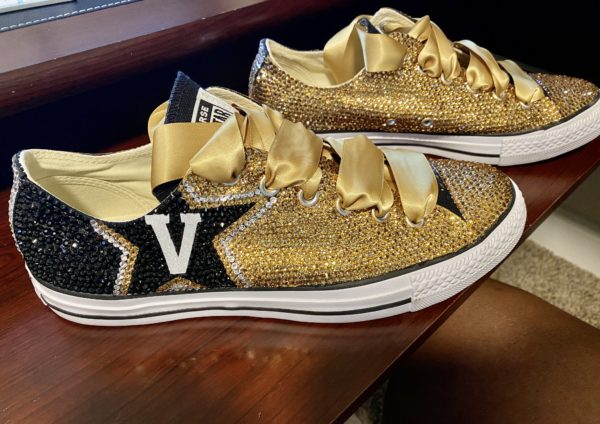 Video by Pat Slattery and Amy Wolf
Contact: Brenda Ellis, 615 343-6314
brenda.ellis@vanderbilt.edu