Online convocation opens unusual academic year
Dean Philippe Fauchet on Sunday told new first-year and transfer students that, as engineers, they are well-suited to handle the challenges and constraints of a college semester unfolding during a global pandemic.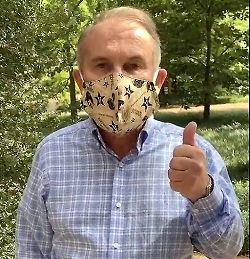 Following the new rules—maintaining six feet of physical distance, wearing masks and washing hands frequently—on and off campus protects everyone, as well as the system, he said.
"We are engineers," Fauchet said. "We know that with cyber-physical systems, if there is a back door the bad guys get in and the system will break.
"In designing rockets, if you take shortcuts and cut corners, the rocket will explode," he said.
The dean spoke as part of the school convocation, which this year took place online as a webinar. More than 350 students took part, hearing from other top school administrators and department chairs as well.
New students also are in a book club, reading "Working Smarter, Not Just Harder," by Karl Reid, an MIT-trained engineer and executive director of the National Society of Black Engineers. As part of Sunday's convocation, Reid acknowledged that this year's new undergraduates have had a tough year.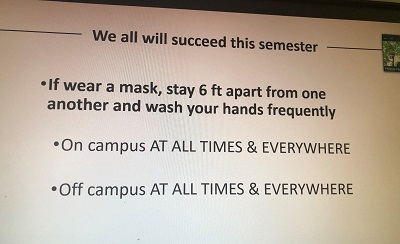 He talked about the concept of "work-hardened" materials such as those made with intentional defects and subjected to extreme stress to make them stronger. Members of the Class of 2024, most of whom did not experience a senior high school prom or conventional graduation ceremony, are much like those materials, he said.
"You have been work-hardened and you will be stronger," Reid said. "This is your moment. Now what? What will you do with this moment?"