School of Engineering announces two faculty appointments, EECS chair
The Vanderbilt University School of Engineering announces the appointment of two new faculty members to its full-time teaching staff and the appointment of a chair of the Department of Electrical Engineering and Computer Science.
Tyler Derr joins the Department of Electrical Engineering and Computer Science as an assistant professor and as a research fellow with the university's Frist Center for Autism and Innovation. Xin (Maizie) Zhou joins the Department of Biomedical Engineering as an assistant professor. Derr and Zhou also are the newest affiliates of the Data Science Institute at Vanderbilt. Professor Xenofon Koutsoukos has been appointed chair of EECS.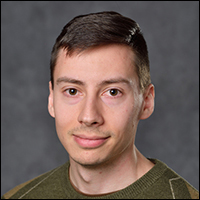 Derr's research interests include data mining, network analysis, graph neural networks, graph mining, machine learning, network measures and models, data science for social good. Complementing his role at the Data Science Institute, Derr plans to create a virtual agent to assist people with autism by using machine learning to first interpret written texts and then later to interpret nonverbal communication.
Derr received bachelor of science degrees in computer science and mathematical sciences and a master's degree in computer science at The Pennsylvania State University. He earned a Ph.D. in computer science from Michigan State University.
Zhou's research interests are computational genomics, bioinformatics, computational neuroscience, and machine learning. Using machine learning and bioinformatics techniques to analyze large genomic datasets and text mining of published research, she aims to paint a clearer picture of genetic variations at the root cause of brain disorders.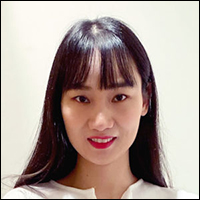 Combining her expertise in neuroscience and computer science, Zhou also studies the maturation of cognitive functions from both developmental and evolutionary perspectives to better understand how people learn and think, and how much of that is dependent on genes.
Zhou received her bachelor of science in biotechnology at Huazhong University of Science and Technology. She earned a Ph.D. in neuroscience at Wake Forest School of Medicine and a second Ph.D. in computer science at Stanford University.
Xenofon Koutsoukos has been appointed chair of the Department of Electrical Engineering and Computer Science. Koutsoukos is a professor of computer science, computer engineering and electrical engineering, and a senior research scientist with the Institute for Software Integrated Systems at Vanderbilt. He replaces Daniel Fleetwood, Olin H. Landreth Professor of Engineering, who served as chair of the department for 17 years.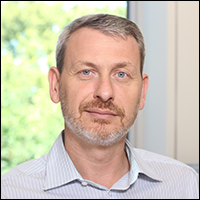 The focus of Koutsoukos' research is in the area of cyber-physical systems with emphasis on learning-enabled systems, security and resilience, control and decision-making, diagnosis and fault tolerance, formal methods, and adaptive resource management.
Co-inventor of four U.S. patents, Koutsoukos also has published numerous journal and conference papers. He received an NSF Career Award in 2004, the Vanderbilt University School of Engineering Excellence in Teaching Award in 2009, and the 2011 Aeronautics Research Mission Directorate Associate Administrator Award in Technology and Innovation from NASA. He is a Fellow of the IEEE.
Contact: Brenda Ellis, 615 343-6314
brenda.ellis@vanderbilt.edu
Posted on Tuesday, August 25, 2020 in 2020 new faculty, EECS chair, Tyler Derr, Xenofon Koutsoukos, Xin Maizie Zhou,Alumni, Biomedical Engineering, Electrical Engineering and Computer Science, Home Features, News, News Sidebar