Sophomore sets up volunteer grocery shopping and delivery service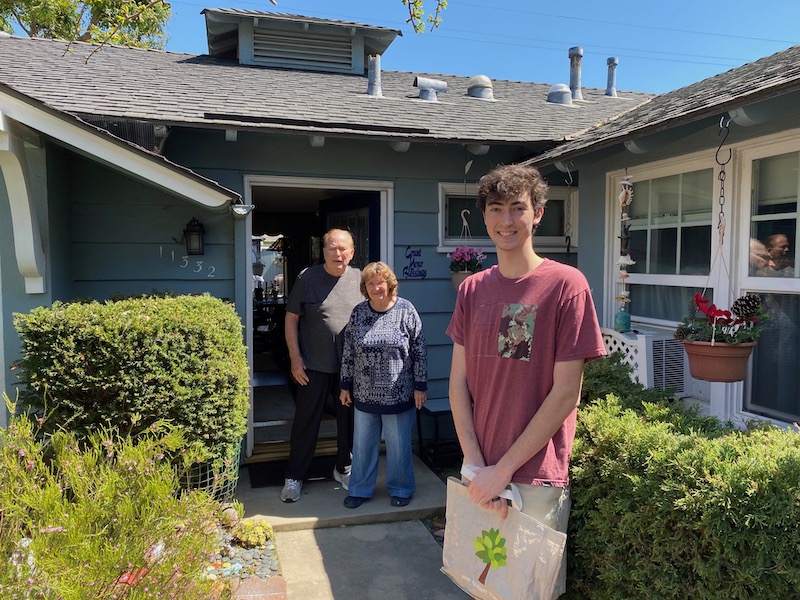 Connor Oltman knew he'd need activities beyond engineering classes and labs to keep him busy when he got home to Cypress, a small city in Orange County, California.
Even as Vanderbilt's residence halls were closing and the business of educating moved online, Connor put the word out – he was willing to buy and deliver groceries for people who either could not or should not leave their homes as the novel coronavirus pandemic escalated. He posted on the Next Door page that serves his community, created forms and tracking spreadsheets and later set up a Facebook group.
The first delivery was March 16. Others have followed, including several repeat clients, said Connor, a sophomore biomedical engineering major.
"It is a good way to help out," he said.
Connor pays for the groceries up front and people reimburse him – often adding a healthy tip though he never asks for one. Older couples make up the bulk of his client base, followed by older women who live alone.
He's recruited a few friends to help, and they and other community members share which stores have high-demand items such as milk and bread in stock on the Facebook page.
Mostly, Connor is buying fresh goods because the supply of canned food is short. He operates within a 30-45 mile radius of his home and asks for volunteers for requests farther away via Facebook.
Traffic, for a change, is not an issue. Store-imposed limits on some goods can be if Connor is shopping for more than one household at a time. Most store managers, however, have relaxed those rules once Connor explains what he is doing.
Local television coverage sparked others to make similar outreach efforts in their own communities, and Connor recently talked with another Vanderbilt undergraduate who wants to start a delivery operation in a Chicago suburb.