Three biomedical engineering professors elected into AIMBE's College of Fellows
Biomedical engineering professors Audrey Bowden, Victoria Morgan and Matthew Walker III have been elected into the 2020 class of the American Institute for Medical and Biological Engineering's (AIMBE) College of Fellows. Recipients of this honor, considered one of the highest in the biomedical engineering discipline, are chosen for exceptional leadership and achievements in medical and biological engineering.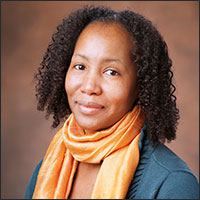 The elected Fellows of AIMBE consist of the top two percent of biomedical engineers and include some of the most imaginative and distinguished bioengineers in the field. Their contributions impact biomedical devices and processes, treatment of diseases and public policy related to all aspects of bioengineering.
The addition of these new inductees brings the total of AIMBE Fellows to 19 in the School of Engineering.
Audrey Bowden, Dorothy J. Wingfield Phillips Chancellor's Faculty Fellow and associate professor of biomedical engineering, joined the engineering faculty in 2018 as a tenured professor from Stanford University.
Her research interests include biomedical optics and microfluidics for applications to medicine and biology, such as early detection, diagnosis and therapy for cancer, and development and deployment of low-cost, high-performing point-of-care technologies for rural and global health application.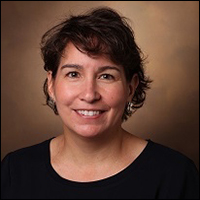 Victoria Morgan, associate professor of biomedical engineering and radiology and radiological sciences, is an expert in functional magnetic resonance imaging (fMRI).  She directs projects using fMRI to study brain activation under various situations.
Specifically, she is developing fMRI methods to localize seizure activity in patients with epilepsy. Other projects include the mapping of normal and pathological neural circuits using fMRI, adapting fMRI mapping for clinical use in presurgical evaluations, and developing software tools for use in development and evaluation of fMRI processing algorithms.
Matthew Walker III, professor of the practice of biomedical engineering, focuses on photo-acoustic and nanoparticle delivery.  Currently, he is developing an innovative biomedical engineering design curriculum that leverages connections between the department, the medical school and the biotechnology community.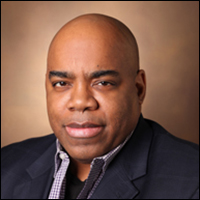 Walker  leads the biomedical engineering design program. He is a faculty member of Robert Wood Johnson Health Policy Center of the Vanderbilt-Meharry Medical School Alliance.
Two other Vanderbilt University professors also were named AIMBE Fellows:  Matthew Bacchetta, H. William Scott, Jr. Chair in Surgery  and associate professor of thoracic and cardiac surgery, and Todd Peterson, associate professor of radiology and radiological sciences and director of nuclear imaging at the Vanderbilt University Institute of Imaging Science.
Contact: Brenda Ellis, 615 343-6314
brenda.ellis@vanderbilt.edu
Posted on Thursday, April 2, 2020 in AIMBE fellow, Audrey Bowden, biomedical engineering, fellows, Matthew Walker III, Victoria Morgan,Biomedical Engineering, Home Features, Media, News, News Sidebar