Vanderbilt bioengineer's trailblazing cancer research receives $1M W. M. Keck Foundation grant
A bold engineering approach by a Vanderbilt University researcher to sort breast cancer cells based on their behavior first has produced compelling data that show less migratory cells create more metastases, contradicting the prevailing hypothesis on how cancer spreads.
Expanding this ambitious research by Cynthia Reinhart-King, Cornelius Vanderbilt Professor of Engineering, to other highly metastatic and lethal cancers will be supported by a three-year, $1 million grant from the prestigious W. M. Keck Foundation. The grant is one of those awarded nationally this year for medical research projects "that are high-risk with the potential for transformative impact," according to the foundation.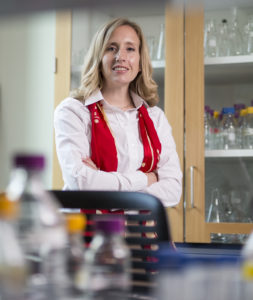 Preliminary discoveries by Reinhart-King, professor of biomedical engineering, have led to surprising results. The ability of cells to move is viewed as integral to the ability of cancer to spread to secondary sites.  However, Reinhart-King is changing that paradigm.
"We have acquired significant data that show it is not the most migratory cancer cells that lead to the most metastases in the body," Reinhart-King said. "The impact of this work will be far reaching. Identifying new genes and cellular behaviors that drive metastasis can potentially shift the cancer research community's focus onto better targets to prevent cancer progression."
The research has the potential to lead to new, more effective cancer treatments. Melanoma, colorectal, lung and prostate cancers are highly metastatic cancers with low survival rates. Lung cancer is the most significant cause of cancer-related deaths, followed by colon, and both are among the least funded cancer types compared to their societal burden, Reinhart-King said.
Millions of people could ultimately benefit. More than 1.8 million new cancer cases are expected to be diagnosed in the United States this year and about 606,520 Americans are expected to die of cancer in 2020, according to the American Cancer Society's 2020 Cancer Facts & Figures. Cancer is the second most common cause of death in the U.S., exceeded only by heart disease.
Cancer cells must leave the primary tumor, enter the circulation or the lymph system, travel to a secondary site, exit and multiply to form a secondary tumor. The same mechanisms that apply to slowing the spread of breast cancer may hold true for lung, skin, colorectal and other cancers. "The underlying research could be vital to learning how we might defeat several types of metastatic cancers," said Reinhart-King.
The goal is to use multiple cell lines and to investigate each step along the metastatic cascade using both animal models and tissue-engineered models of tumors.  The team will use genomic, epigenomic and proteomic analysis to identify the key drivers that allow cells to successfully metastasize.  "Studying multiple cell types and cancers opens the possibility that we will find commonalities that exist across cancer types," Reinhart-King said.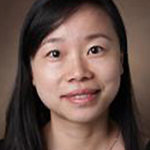 The interdisciplinary team will use a broad range of techniques to tackle this problem including sophisticated tissue-engineered models of the tumor microenvironment, advanced optical imaging techniques, protein and chemical analysis, patient databases, and computational analysis to characterize cell behaviors and sort cells based on their ability to move. Co-collaborators are Associate Professor Qi Liu and Research Assistant Professor Jing Wang in the Department of Biomedical Informatics at the Vanderbilt University Medical Center.
"Vanderbilt is the ideal place to pursue this work," said Reinhart-King. The Reinhart-King lab is located within a hub of bioengineering laboratories in the university's new Engineering and Science Building, which is home to the Vanderbilt Institute of Nanoscale Science and Engineering. "It is a short walk to the Vanderbilt Ingram Cancer Center, an NCI-designated cancer center, within the Vanderbilt University Medical Center. Our work is enabled by the top-notch resources, researchers and clinicians at Vanderbilt and within the Vanderbilt Ingram Cancer Center."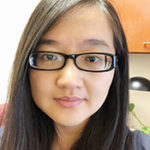 "The W. M. Keck Foundation is noted for supporting high-risk high-reward research," said Philippe Fauchet, Bruce and Bridgitt Evans Dean of Engineering. "Cindy is a nationally recognized cellular bioengineer whose work is helping bridge the gap between engineering and medicine. Her groundbreaking research offers hope for new, more effective cancer therapies."
"This is a novel and comprehensive approach to studying disease. We are collecting, analyzing, verifying and validating a massive amount of data," Reinhart-King said. "The field of cell migration is vast and includes researchers focused on inflammation development, wound healing and numerous other diseases. We expect our cell migration research to impact many different diseases."
The grant is awarded through the Keck Foundation's Medical Research Grant Program. The W. M. Keck Foundation was established in 1954 in Los Angeles by William Myron Keck, founder of The Superior Oil Company.  One of the nation's largest philanthropic organizations, the W. M. Keck Foundation supports outstanding science, engineering and medical research.  The Foundation also supports undergraduate education and maintains a program within Southern California to support arts and culture, education, health and community service projects.
Contact:  Brenda Ellis, 615 343-6314
brenda.ellis@vanderbilt.edu
---
Cynthia Reinhart-King, Cornelius Vanderbilt Professor of Engineering, was selected as the institutional nominee for the W. M. Keck Foundation's Science and Engineering Research Grant, which was announced as a Limited Submission Opportunity (LSO). LSOs are external funding opportunities where sponsors limit the number or types of applications Vanderbilt can submit. Research Development and Support (RDS), within the Office of the Vice Provost for Research, and Corporate and Foundations Relations (CFR), within the Office of Development and Alumni Relations, work together on private foundation and corporate LSO opportunities. RDS, manages the LSO process by proactively announcing funding opportunities, guiding researchers though a simplified internal application process, coordinating reviews from experts, and sharing constructive feedback on internal applications. Once a designee is selected, CFR is responsible for supporting faculty in preparing proposals to submit externally, including communication with private funders, proposal development strategy and feedback, logistical assistance for faculty presentations to funders, arranging institutional support, and coordinating proposal submission in collaboration with grants managers. Please visit the following to learn more about Limited Submission Opportunities and to subscribe to the LSO listserv. To learn more about Corporate and Foundation Relations, please visit the CFR webpage here.
Posted on Tuesday, July 14, 2020 in biomedical engineering, cancer metastasis, cancer research, cell migration, Cynthia Reinhart-King, OVPR, W. M. Keck Foundation, W. M. Keck Foundation Medical Research Grant Program,Alumni, Biomedical Engineering, Home Features, Media, News, News Sidebar, Research