Vanderbilt engineer selected for NAE's 'Engineering for Pandemics' panel at annual meeting
Plenary speakers and technical forum panelists will offer their perspectives on health scourges and the role of engineering in preparing for and handling global pandemics at the 2020 National Academy of Engineering Annual Meeting in the fall.
The meeting's topic, "Engineering for Pandemics: Preparedness, Response and Recovery," will be addressed in two plenary lectures and a forum, which will be held virtually Oct. 4-5 due to uncertainties surrounding the COVID-19 pandemic.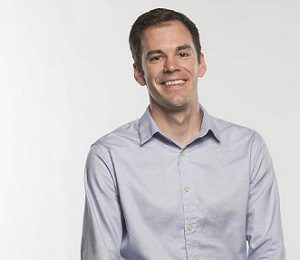 Dan Work is an invited panelist in the Oct. 5 technical forum, Keeping Society's Systems Operational, which will cover topics such as supply chains, electrical grid, broadcom/telecom systems, transportation, manufacturing and media.
Work is a recognized expert in transportation cyber physical systems, connected and autonomous vehicles, and transportation data analytics. He is an associate professor in the Department of Civil and Environmental Engineering, the Department of Electrical Engineering and Computer Science, and the Institute for Software Integrated Systems at Vanderbilt. The Work Research Group at Vanderbilt explores topics and projects involving the relationship between autonomous vehicles and traffic jams, traffic behavior, and smart infrastructure.
Using mathematical analysis and census travel data to explore scenarios of increased car commuting, Work and his research team recently predicted that a sweeping switch to single-occupancy vehicle commuting may lead to extreme traffic in large metro areas after the COVID-19 pandemic. The team produced a Rebound Calculator and details of that project are in a recent article published online.
Work is a member of the IEEE Technical Committee on Smart Cities, the IEEE Technical Committee on Cybernetics for Cyber-Physical Systems and the ASCE Connected and Autonomous Vehicle Impacts Committee. He was named a Gilbreth lecturer by the Council of the National Academy of Engineering in 2018.
Contact: Brenda Ellis, 615 343-6314
brenda.ellis@vanderbilt.edu
Posted on Friday, July 17, 2020 in civil engineering, COVID-19, Dan Work, engineering for pandemics, NAE, National Academy of Engineering, transportation research,Alumni, Civil and Environmental Engineering, Home Features, News, News Sidebar