Vanderbilt, TDOT awarded grant from U.S. Department of Transportation to enhance I-24 Smart Corridor development with Artificial Intelligence
By Marissa Shapiro
Without question, Nashville's exhilarating growth has provided immense benefits to the region. The flip side of all that expansion is that traffic has increased by a whopping 60 percent since 2005 along the area of I-24 that connects Nashville with Murfreesboro, the fastest growing city in Tennessee. Today, Nashville is the 19th most congested city in the U.S.
To manage the dramatic increase in traffic caused by the growing number of cars on the road and the corresponding frequency of incidents, a group of collaborators including Vanderbilt, the Tennessee Department of Transportation (TDOT) and the Southwest Research Institute (SWRI) has been awarded more than $2.6 million from the U.S. Department of Transportation (USDOT) to improve the effectiveness of Integrated Corridor Management (ICM) systems like the ongoing, multiphase I-24 Smart Corridor project. The grant is being matched by TDOT, bringing the project's total funding to $5.2 million.
Dan Work, associate professor of civil and environmental engineering and electrical engineering and computer science, is leading Vanderbilt's participation in the project, managing $1.5 million of the total grant award to develop an Artificial Intelligence (AI) based decision support system (DSS) to manage traffic on the I-24 Smart Corridor.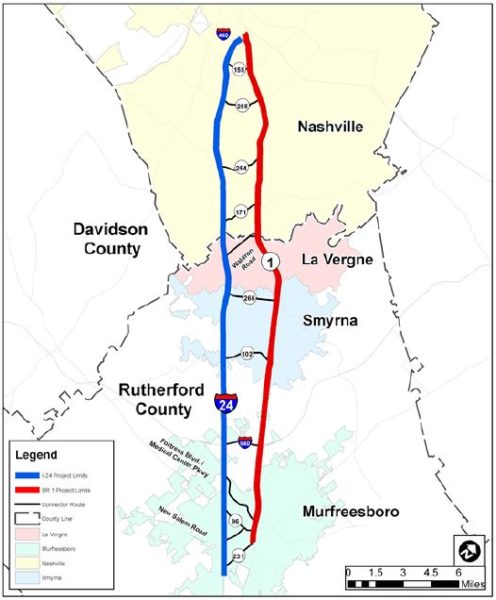 The I-24 Smart Corridor includes 28 miles of highway from the start of I-440 in Nashville (exit 53) through SR 10/US 231 (exit 81) in Murfreesboro, 28.5 miles along I-24/SR 1 in Nashville to US 231/SR 10 in Murfreesboro and 30 miles of connecting routes between I-24 and SR 1.
The goals of the project are to increase travel time reliability (diminishing traffic and rush hour delays), to make it easier to drive along the routes, to reduce the concentration of collisions and to develop agency coordination.
In a release, the USDOT shared its vision for the project is to "help address the challenges to creating a successful and comprehensive ICM system that include, for example, increased congestion, high incident rates and limited real-time performance monitoring." In the release Federal Highway Administrator Nicole R. Nason commented, "The program selections this year aim to benefit communities across the country by improving safety and efficiency on our roads through the deployment of advanced technologies. Tennessee's project is unique in providing other states with a roadmap for the implementation of similar ICM corridors at an accelerated pace."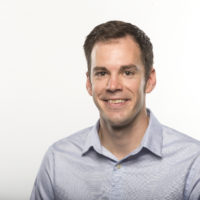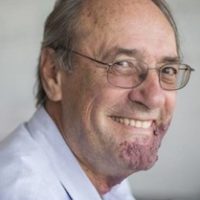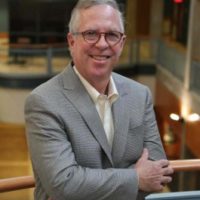 In lieu of the expensive traffic simulation models and time-intensive maintenance required to ensure ICM models are accurate and effective, Work and his team – including Janos Sztipanovits, E. Bronson Ingram Distinguished Professor of Engineering and director of the Institute for Software Integrated Systems (ISIS), Craig Philip, research professor of civil and environmental engineering and director of the Vanderbilt Center for Transportation and Operational Resiliency (VECTOR) and Eric Hall, computer science staff engineer – will develop an ICM DSS powered by AI. "Using AI allows us to continuously improve how traffic is managed using the all of the traffic data available on the corridor," said Work, also associate professor at ISIS. "The AI DSS can harmonize large quantities of traffic information from radar, CCTV, and Bluetooth readers on I-24 so that the goals of the ICM can be better measured and met."
"This project is an opportunity to meaningfully change the lives of our neighbors and be a model for how other cities can leverage AI to become smarter across the U.S.," said Sztipanovits. "Traffic impacts everyone's day to day life, and if we can use integrated systems to make that better, we'll have done good work."
Work's AI DSS offer the promise of improving travel time predictions and the optimization of traffic patterns throughout the Smart Corridor. The technology will coordinate ramp meters (traffic lights before entering a highway), arterial signals and set dynamic speed limits that facilitate less overall traffic. To manage traffic incidents, the DSS will deliver response plans to address primary traffic incidents and deliver appropriate lane guidance to drivers near the accident to mitigate secondary collisions. The project builds on previous Vanderbilt-TDOT partnerships to develop predictive analytics related to car crashes and to add 4K cameras along the Corridor, and Work's team has extensive experience deploying AI-based systems with other partners.
"This project is a civil engineer's dream," said Philip. "The research that VECTOR has been doing over the years in concert with our team's technological expertise have put us in the best possible position to execute our work successfully. Highways are the circulatory system of the country moving people and goods across the country, and this section of I-24 will benefit immensely from a tech-enabled ICM."
Contact: Brenda Ellis, 615 343-6314
brenda.ellis@vanderbilt.edu
Posted on Wednesday, July 22, 2020 in AI, Craig Philip, Dan Work, Eric Hall, I-24 Smart Corridor, Janos Sztipanovits, TDOT, traffic management, USDOT,Alumni, Destination-CS, Home Features, News, News Sidebar, Research