Vanderbilt University, L3Harris Technologies collaborate to advance engineers' space survivability design, analysis, and test skills
Online training modules created to keep pace with evolving space electronics research will help advance the verification and validation skills of L3Harris Technologies' radiation effects engineers.
In a five-year partnership with Vanderbilt University's Institute for Space and Defense Electronics, the advanced training program will leverage the expertise of ISDE engineers and faculty members within the Vanderbilt School of Engineering to create a ready source of technological updates for all L3Harris radiation effects engineers. L3Harris, a Melbourne, Fla.-based aerospace and defense company, employs 50,000 employees worldwide.
The Institute for Space and Defense Electronics  designs and analyzes radiation-hardened electronics, develops test methods and plans for assuring radiation hardness, and develops solutions to system-specific problems related to radiation effects. It is the largest academic program of its kind in the United States and one of very few programs involved in microelectronics research for space applications.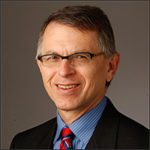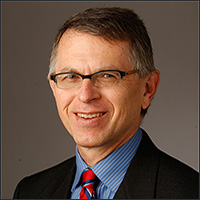 "ISDE's mission is to conduct leading-edge research related to design of electronics for space systems and to apply the results. This is an exciting opportunity to work with a leading company in the field on problems of practical importance," said Ronald Schrimpf, ISDE director and Orrin H. Ingram Professor of Engineering.
All L3Harris space survivability engineers will have unlimited access to the training modules on Vanderbilt's learning management system. Modules will be lecture-based and laboratory-based videos with review, test and feedback components. Live webinars provided each year will give L3Harris employees direct access to Vanderbilt faculty experts and keep radiation effects engineers up to date on knowledge and research in this field.
"This new five-year partnership with Vanderbilt and ISDE is evidence of L3Harris' commitment to provide the most technically advanced training curriculum to our engineers.  Having this caliber of customized on-line training available 24/7 to our radiation effects personnel is without parallel in our industry.  Our customers will directly benefit from this partnership," said Sam Valenti, Vice President of Engineering, L3Harris Space and Airborne Systems.
Contact: Brenda Ellis, 615 343-6314
brenda.ellis@vanderbilt.edu
Posted on Thursday, February 13, 2020 in advanced training curriculum, ISDE, L3Harris Technologies, radiation effects, space electronics, training modules,Alumni, Home Features, Media, News, News Sidebar, Research