Cancer Institute grant funds new integrated approach to early lung cancer detection
Vanderbilt researchers have received a National Cancer Institute grant to develop a novel, integrative approach to detect early signs of lung cancer.
The four-year project builds on a related, recent study that established the value of using three separate measures—structural imaging, a protein marker and information available from electronic health records—to predict lung cancer in patients not yet exhibiting any symptoms of the disease.
The new study, which expands and integrates use of the different information sources, involves an innovative partnership that brings together Vanderbilt experts in pulmonary oncology, radiology, machine learning and data science.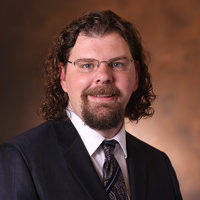 Primary investigators are Bennett Landman, professor of electrical engineering, and Cornelius Vanderbilt Chair in Medicine Pierre Massion.
"This collaboration advances technologies developed at Vanderbilt in both image processing and blood biomarkers. I'm excited our path to bring these technologies out of the research lab to positively impact patients," said Landman, who also is a chancellor faculty fellow and faculty affiliate of Vanderbilt Institute for Surgery and Engineering.
Most lung cancers are first detected as small roundish, growths called indeterminate pulmonary nodules. While the majority of these nodules are benign, noninvasive strategies to pinpoint cancerous ones could reduce diagnostic time and mortality rates. Earlier, more accurate identification also would reduce the rate of false positives, researchers say.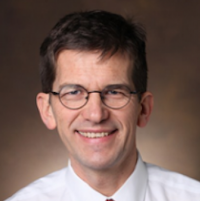 Massion said the project presents a unique opportunity. Early detection among asymptomatic patients is key to improving survival rates; worldwide, lung cancer is responsible for more deaths than any other cancer.
"Early is key," he said. "We will leverage IMAGE VU, deep learning methods, a novel high-sensitive assay for protein biomarkers and clinical patterns from the electronic health record over time to accomplish this early, and noninvasive diagnosis to lung cancer."
The creativity and commitment of diverse experts, including Landman, Tom Lasko, associate professor of biomedical informatics; Kim Sandler, co-director of the Vanderbilt Lung Screening Program; and Michael Kammer, research fellow in the interdisciplinary lung research program, Massion said.
"This novel integrative study has the potential to generate highly impactful and translatable results," researchers said.
Posted on Friday, January 22, 2021 in Bennett Landman, electronic medical records, lung disease, medical imaging, National Cancer Institute, NCI, research, ViSE,Biomedical Engineering, Electrical Engineering and Computer Science, Home Features, News, News Sidebar, Research