Civil engineering students shift to organize online regional ASCE conference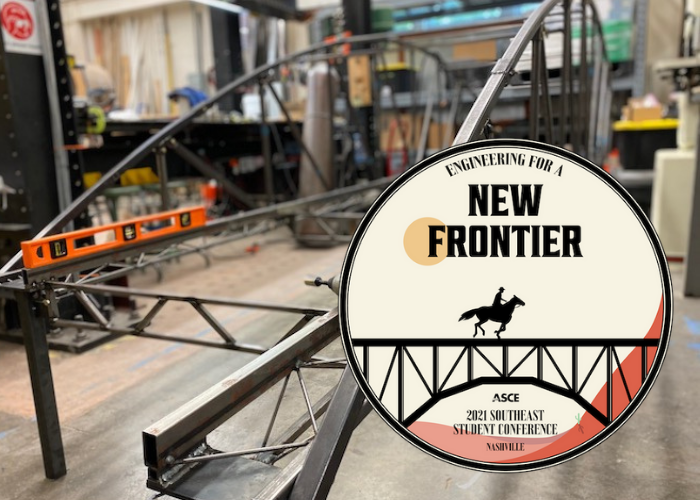 The 2021 American Society for Civil Engineering Southeast student conference still will feature classics such as the concrete canoe and steel building competitions, though the event has been reengineered for an online format.
Vanderbilt and Lipscomb universities are hosting more than 400 students from 20-plus schools later this week. Students began organizing the conference, which was to have been in-person in Nashville, in 2019, before COVID-19 and widespread pandemic protocols for physical distancing and reduced capacity s. Last fall organizers moved the three-day conference online, which required rewriting the rules for all the contests and rethinking the individual events as well as the social interactions that make the annual ASCE conference a highlight of the academic year.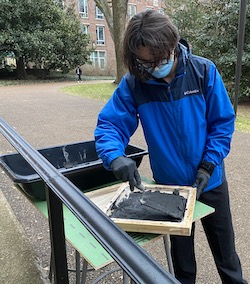 Depending on the contest, team videos of the builds, plus supporting documentation, will be uploaded prior to judging. For a few challenges, teams will present their work live online. Student organizers also worked hard to build in some fun. There's a hat making/decorating contest that keeps to the conference theme, Engineering for a New Frontier. Wild West graphic elements are sprinkled throughout conference materials. A separate challenge asks teams to build the tallest tower they can in 10 minutes, live, using only canned goods to be donated to food pantries in each team's hometown.
The conference welcome Thursday evening will include video submissions from each team. One of the networking panels will include a trivia contest. A Zoom corn hole tournament will replace the traditional concrete corn hole board challenge; players will vie for prizes and bragging rights, though they won't be able to knock components' bags out of contention.
In 2020, Sofia Ramirez Starkey was construction lead of the concrete canoe team. This year she's the captain. The 2021 competition hasn't included a full canoe build but did require test cylinders poured with different mixes of concrete and material such as fly ash and silica fume.  After curing for a week, the team conducted compression tests on three different mixes, followed by repeat tests seven and 14 days after that.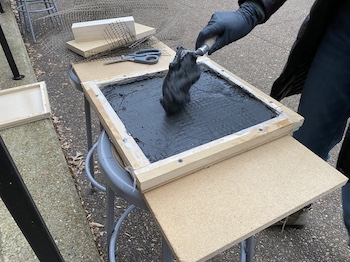 "It has been tough," said Ramirez Starkey, a civil engineering junior. "All of our submittals, the papers and videos, have been submitted."
Most recently, the team finished up its peer reviews of other school's projects and is prepping for its live on video presentation during the conference.
"It has definitely been a huge learning experience," Ramirez Starkey said.
The 2020 Southeast Conference competitions that were to have taken place at the University of Central Florida last April were canceled. Vanderbilt-Lipscomb as the location for the 2021 Southeast conference was announced three years ago, and shifting gears from a traditional in-person event to a virtual experience was never going to be easy. Even then Lori Troxel, faculty adviser to the Vanderbilt ASCE student chapter, said student organizers showed extraordinary dedication and creativity.
"I had no idea how amazing these students would be," said Troxel, professor of the practice of civil and environmental engineering.