Custom, virtual world highlights annual VISE symposium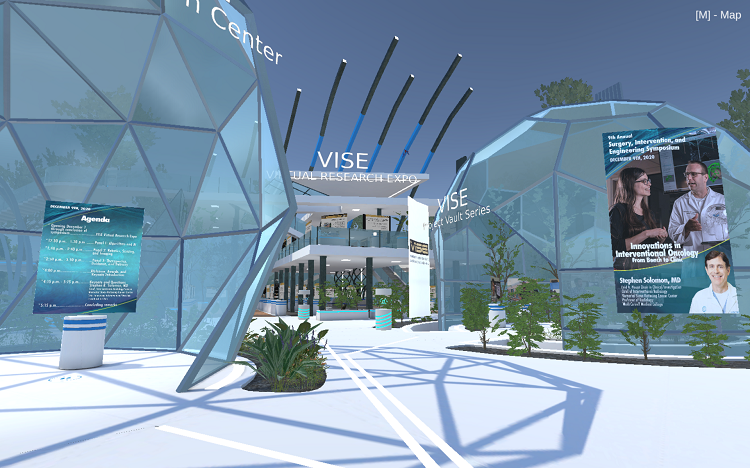 Interactive showcase remains open
For the last eight years, on the second Wednesday in December, poster boards were set up at the crack of dawn in the lobby of Light Hall. Students, postdocs and faculty members would trickle in a few hours later to hang the poster themselves. By afternoon, the Vanderbilt Institute for Surgery and Engineering's Annual Surgery, Intervention, and Engineering Symposium was in full swing, with participants from the Vanderbilt University and Vanderbilt University Medical Center campuses exchanging ideas at a poster session. The event continued with a keynote address and culminated with a reception.
This year, the pandemic made the in-person event impossible. However, organizer Michael Miga, Harvie Branscomb Professor and Professor of Biomedical Engineering, remained determined to put on a first-rate event.
VISE "hosted" its ninth annual symposium on Dec. 9. The featured destination was a customized online world where participants could walk through a Virtual Research Expo and see the latest and greatest research from both campuses.  In addition, visitors could peruse the VISE Project Vault Video Series showcase or learn about some of the laboratories on the cutting edge of engineering research in surgery and intervention.
"I have to say that the response by the faculty and trainees to switch gears into this virtual forum was outstanding," Miga said.
"While the content had to be streamlined, in some ways, the project presentations became even more compelling," he said. "This year, static posters became fascinating narratives with captivating animations. It was quite spectacular!"
The expo is still open and most of the presentations are available to view, on desktop computers only. Access via VISE Virtual Expo.
Five students were awarded certificates of achievement for their presentations. The symposium had over 150 registrants, comparable to prior years, and Miga said participation was excellent.
The symposium opened with three panels: Algorithms and AI; Robotics, Sensing, and Imaging; and Therapeutics, Guidance, and Delivery. Each panel was moderated by a VISE faculty member and comprised of VISE grad students, post docs and faculty.
Stephen B. Solomon, MD, Enid A. Haput Chair in Clinical Investigation, Memorial Sloan Kettering Cancer Center, was the keynote speaker. Solomon, Chief of Interventional Radiology, spoke about innovations in interventional oncology.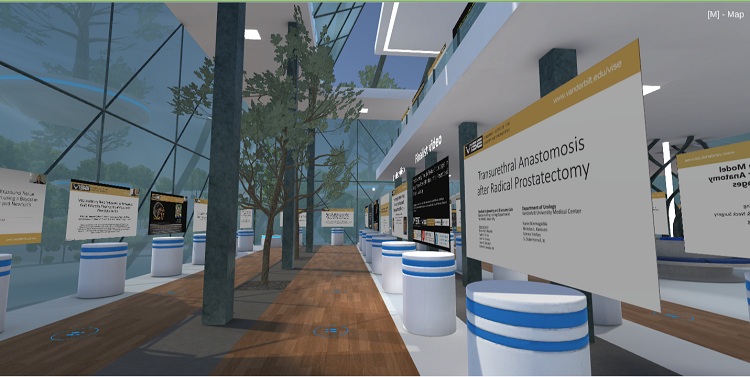 Posted on Tuesday, January 5, 2021 in Michael Miga, research, Surgical and Interventional Engineering, Vanderbilt Institute for Surgery and Engineering, ViSE,Biomedical Engineering, Chemical and Biomolecular Engineering, Electrical Engineering and Computer Science, Home Features, Mechanical Engineering, News, News Sidebar