Dean Fauchet announces 2021 annual awards and faculty promotions
Dean Philippe Fauchet announced the promotions of engineering faculty members May 11 at the final faculty meeting of the 2020-2021 academic year. He also announced four additional school awards.
Eric Barth and Haoxiang Luo in the Department of Mechanical Engineering have been promoted to full professor with tenure. Four faculty members have been promoted to associate professor. They are Karl Zelik in the Department of Mechanical Engineering, Ravindra Duddu and Shihong Lin in the Department of Civil and Environmental Engineering, and Taylor Johnson in the Department of Electrical Engineering and Computer Science. The promotions are effective Aug. 16, 2021.
Two retiring engineering faculty members will be recognized during Vanderbilt's May 16 commencement ceremony when the university honors their years of service and bestows on them the title of emeritus faculty. They are George Hornberger, University Distinguished Professor of Civil and Environmental Engineering, emeritus; and Jeremy Spinrad, associate professor of computer science, emeritus.
Fauchet also announced two faculty awards, one staff award and one research award based on an outstanding paper written by a graduate student.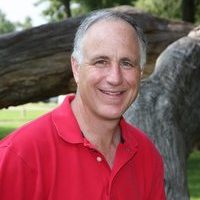 The Vanderbilt School of Engineering Award for Excellence in Teaching was presented to Mark Abkowitz, professor of civil and environmental engineering and director of the Vanderbilt Center for Environmental Management Studies. Abkowitz teaches undergraduate and graduate courses in the critical area of risk and resilience and regularly receives outstanding instructor ratings for those courses.
"His high instructor ratings reflect great care on his part in developing course materials that are timely and address topical issues of the day as well as facilitating open-ended discussion that enables students to express their views and hear from others," said Doug Adams, chair of the Department of Civil and Environmental Engineering.
"Feedback we receive from colleagues, students and civil engineering alumni speaks highly of his influence on our curriculum and the reputation of the School of Engineering as a whole," Adams said.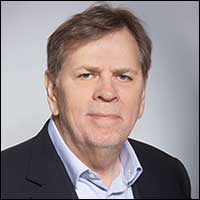 The Edward J. White Engineering Faculty Award for Excellence in Service was presented to Peter Cummings, associate dean for research, John R. Hall Professor of Chemical Engineering, and professor of chemical and biomolecular engineering. His colleagues noted several initiatives that have led to improved reputation and growing recognition of the school.
These initiatives include his efforts toward nominations of engineering faculty for fellow designations, helping shape and support the synergy between the school's autism efforts and rehabilitation engineering that has resulted in the concept of inclusion engineering and the creation of new funding, among others.
One nominator cited Cummings' support for the school's introduction to making, organizing a one-day symposium with local and national leaders in the making field, and the subsequent creation of a Director of Making. "It's outside his ADR responsibilities but he thought it important for the school and it has had positive impact on undergraduate and graduate programs. He deserves a lot of credit for that," said Nilanjan Sarkar, David K. Wilson Professor of Engineering and chair of the Department of Mechanical Engineering.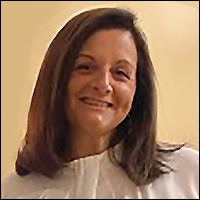 The Judith A. Pachtman Engineering Staff Award was presented to Maya Nashabi, administrative manager in the Department of Civil and Environmental Engineering. Nashabi's colleagues cite her exceptional level of service, dedication, compassion and skill in her role.
One faculty nominator said, "She is 100 percent competent, professional and reliable in all she does. She is the quintessential example of the administrative officer that every department and unit would love to have." Her innovative initiatives for students, faculty and staff in response to the impact of restrictions due to the pandemic were cited as examples of her skill and dedication.
The award for Outstanding Graduate Student Research Paper was presented to Chuchuan Hong for the paper entitled "Stand-off trapping and manipulation of sub-10 nm objects and biomolecules using opto-thermo-electrohydrodynamic tweezers" published online in the journal Nature Nanotechnology on Aug. 31, 2020. This work also was featured by Nature Research Highlights, The Independent, UK; Futurism, Physics World, and other media outlets.
Chuchuan's paper on optical nanotweezers demonstrated a novel approach for optical trapping of nanoscale objects with light without exposing them to destructive levels of light and heat. "The paper was accepted at the first round of review in Nature Nanotechnology, which the Chief Editor informed me was the second time he has accepted a paper in the first round of review since 2006," said Justus Ndukaife, Chuchuan's faculty adviser and assistant professor of electrical engineering.
"He is one of the most talented and creative students that I have ever come across." Ndukaife said. "Chuchuan is an outstanding researcher and has a stellar career ahead of him."
Contact: Brenda Ellis, (615) 343-6314
brenda.ellis@vanderbilt.edu
Posted on Tuesday, May 11, 2021 in 2021 engineering awards, Edward J. White Engineering Faculty Award for Excellence in Service, Judith A. Pachtman Engineering Staff Award, outstanding graduate student research paper, Vanderbilt School of Engineering Award for Excellence in Teaching,Chemical and Biomolecular Engineering, Civil and Environmental Engineering, Electrical Engineering and Computer Science, Mechanical Engineering, News, News Sidebar