Engineering marvel may save Venice; Parker Lecture is April 23
Venice is a city made up of about 100 islands within a lagoon in the Adriatic Sea. The Italian floating city is sinking. Between 1950 and 1970, Venice sank almost 5 inches and continues to sink by about one-fifth of an inch each year. In 2019, Venice suffered severe flooding from an extremely high tide, making it the worst flooding since 1966.
This latest disaster is result of a confluence of risk factors: tides, weather, sinking, a changing climate, and a billion-dollar project thrown off by political scandal.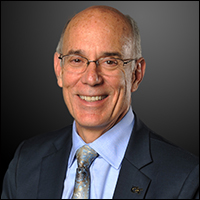 Rafael Bras led an oversight committee from 1995 to 2013 on MOSE, a billion-dollar project designed to protect the city over the next 50 to 100 years. "It has been a long road, involving innovative and creative engineering, political intrigue and scandal, and triumph and vindication for the design," said Bras, K. Harrison Brown Family Professor of Civil Engineering and former provost at the Georgia Institute of Technology.
Bras will deliver a lecture—"Saving Venice: Triumphs and Failures"—Friday, April 23, at noon (CT) as part of the Frank L. Parker Distinguished Professor Lecture Series. The lecture will be delivered via Zoom at vanderbilt.zoom.us/j/96247204357
Critical flooding in Venice disturbs commerce, life and seriously damages the infrastructure of the region. The solution to the problem is a series of gates across the three inlets of the lagoon of Venice. These gates separate the Adriatic from the lagoon in periods of very high meteorological tides and stops flooding.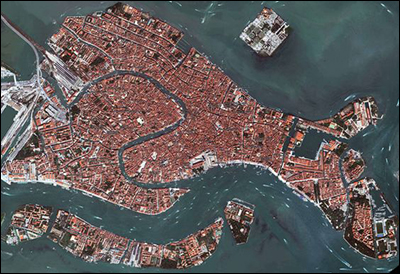 "The construction of the multi-billion-dollar system is almost complete and [it] represents an engineering and science marvel," he said. Bras will present the problem, discuss why this solution was chosen and illustrate the elements of the built system as well as discuss the political, social and management issues that threatened completion and the long-term survival of the city.
Bras is a professor in the School of Civil and Environmental Engineering and School of Earth and Atmospheric Sciences at Georgia Tech. He has held academic positions at the University of California, Irvine and MIT, and served as an advisor to many government and private institutions.
Bras is an elected member of the U.S. National Academy of Engineering, the Academy of Arts and Sciences of Puerto Rico, and is a corresponding member of the Mexican National Academy of Engineering and the Mexican National Academy of Sciences. He also is an elected Fellow of AGU, the American Society of Civil Engineers, the American Meteorological Society, and the American Association for the Advancement of Science. He has been elected Distinguished Member of the American Society of Civil Engineers.
Bras has published two textbooks, has more than 235 refereed journal publications, and several hundred other publications and presentations. He has received many honors and awards and maintains an active international consulting practice.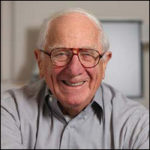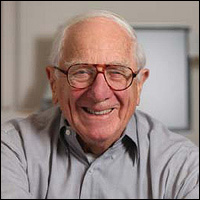 The Frank L. Parker Distinguished Lecture Series honors the life and accomplishments of Frank Parker, an internationally recognized expert and pioneer in nuclear waste remediation and Distinguished Professor of Environmental and Water Resources Engineering, Emeritus, and professor of civil and environmental engineering, Emeritus, at Vanderbilt University.
Contact: Brenda Ellis, 615 343-6314
brenda.ellis@vanderbilt.edu
Posted on Monday, April 19, 2021 in civil engineering, Frank L. Parker Distinguished Lecture Series, MOSE, Rafael Bras, Venice,Civil and Environmental Engineering, Home Features, News, News Sidebar