Engineering school, BME department launch campaign to rename a design lab in professor's honor
The Vanderbilt School of Engineering and the Department of Biomedical Engineering have launched an initiative to renovate and rename a biomedical engineering design lab in honor of BME professor Matthew Walker III.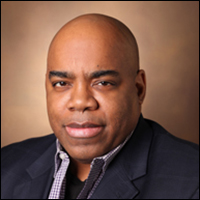 Walker, a professor of the practice of biomedical engineering and associate professor of radiology and radiological sciences, died unexpectedly April 24, 2021, at his home. He was 56. He served as the biomedical engineering department's immersion coordinator, guiding undergraduate students through their immersion plans and senior capstone project experiences.
Walker also served as associate director of Vanderbilt's Medical Innovators Development Program, which trains candidates with doctorates in engineering and applied sciences through a four-year, innovation-centered MD curriculum. He co-created the Engineering Grand Rounds Program that closes the gap between industry and academic models of biomedical innovation.
The initiative will support renovation of a senior biomedical engineering design lab. The goal is to raise $100,000 by June 30, 2022. The School of Engineering will match all gifts up to $100,000.
A celebration in Professor Walker's honor will be held on the school's Senior Design Day, April 29, 2022, when the lab will be officially renamed the Dr. Matthew Walker III Senior Design Lab. For questions or to share a fond memory of Professor Walker, please contact the School of Engineering at alumniengineering@vanderbilt.edu.
"Matthew was a gifted biomedical design professor and mentor to many at Vanderbilt University and the Vanderbilt University Medical Center. His absence has been felt deeply by all those who had the privilege of knowing him," said Michael King, J. Lawrence Wilson Professor of Engineering and chair of the Department of Biomedical Engineering.
"One of Matthew's greatest gifts was his love of mentoring and teaching, especially evident in his dedication as advisor to students engaged in biomedical engineering design projects. He brought to the classroom years of corporate experience in the biotech industry that enriched his students' learning," said Philippe Fauchet, Bruce and Bridgitt Evans Dean of Engineering. "Matthew encouraged students to consider their work more than a class project—to think about taking it to market to solve real-world problems."
Contact: Brenda Ellis, 615 343-6314
brenda.ellis@vanderbilt.edu