Grad student adds drone imagery to toolbox for post-disaster recovery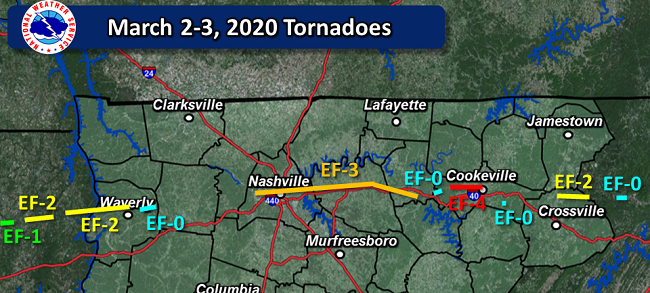 A new online gallery of photos taken in the days, weeks and months following the March 2020 regional tornados is the work of an engineering graduate student who wants to make disaster recovery more equitable.
Daniel Perrucci, a Ph.D. candidate in civil engineering, used bird's eye imagery from drones as well as street-level photography to document pockets of recovery in East Nashville and Mount Juliet, which is about 17 miles of the city. The storms were of the same strength, caused similar damage and the same number of fatalities in each area. East Nashville is part of Davidson County. Mount Juliet is in Wilson County.
Perrucci's early comparisons produced one clear trend. The urban area appeared to recover more quickly during the initial relief stages than the rural/suburban one, as gauged by debris piles, blue tarps over roofs and other observations.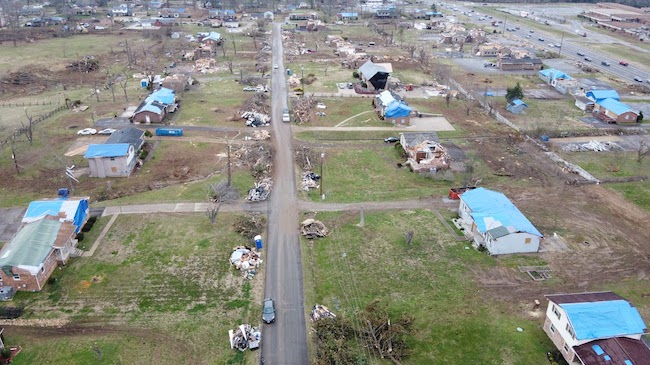 Most disaster relief is allocated using "pen and paper" or computer spreadsheets, and the project shows the potential power of another information source, Perrucci said.
"Modern drone technology can be implemented effectively to support dynamic and equitable disaster relief," he said. "If one area is slowing, state or even federal funding can be tapped to bring that social equality and recovery up to the standard we would want it to be."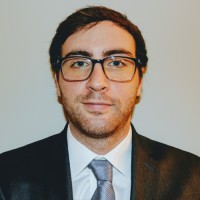 Perrucci's work, which was featured on The Weather Channel in March, has been part of a 2019-21 Curb Public Scholars award. The Curb Center for Art, Enterprise & Public Policy provides grants to graduate students who find creative ways to illustrate real-world problems and generate innovative solutions to tackle them.
Curb Public Scholars work across department lines, and recipients combine art, enterprise and policy in projects that respect the values of a community. The interdisciplinary nature of Perrucci's work is vital, said Hiba Baroud, Littlejohn Faculty Fellow and assistant professor of civil and environmental engineering.
"We are solving real-world problems that cannot be solved by a single discipline," she said.
Baroud is Perrucci's Ph.D. adviser and a core part of the School of Engineering's research neighborhood of risk, reliability, and resilience engineering.
The gallery is available to the public at tntornado2020.com. A related effort involves asking government, NGO, and insurance stakeholders to view the images and make their own observations. Perrucci worked with Chris Vanags, director of research initiatives for the Peabody College of Education and research assistant professor of earth and environmental engineering, to set up a neutral presentation of the photos without explanatory text or conclusions. Each city has galleries that display four separate areas of storm damage, and each of those photo groups unfolds in chronological order.
"Drones can be a more effective way to make a quick, initial damage evaluation at the start of the recovery process," Perrucci said.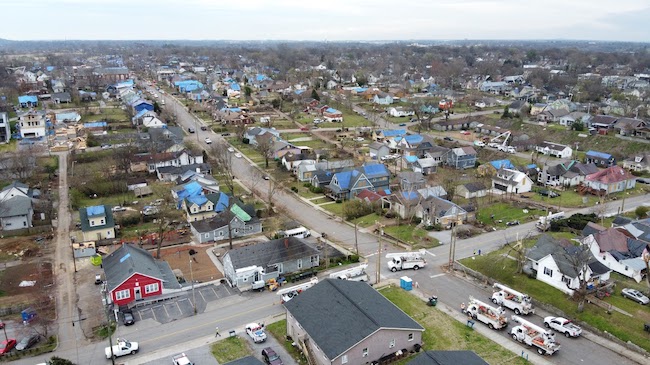 Posted on Thursday, June 24, 2021 in doctoral student, Hiba Baroud, natural disasters, research, Risk Reliability and Resilience,Civil and Environmental Engineering, Home Features, News, News Sidebar, Research