New departments answer growing demand in computer science, computational science, electrical engineering
Music Row becomes Technology Row
The School of Engineering has created two new departments from the Department of Electrical Engineering and Computer Science to encourage innovation, accommodate enrollment growth, and focus on areas of strategic excellence.
The existing degree programs in computer science will be housed in the new Department of Computer Science chaired by Xenofon Koutsoukos, professor of computer science, computer engineering, and electrical engineering. The degree programs in computer engineering and electrical engineering will be housed in the new Department of Electrical and Computer Engineering chaired by Bennett Landman, professor of electrical engineering, computer engineering, and computer science.
With strong leadership, internationally renowned faculty, and increasing investments by the school and the university, computer science enrollment, research, and external funding have grown dramatically over the past two decades. Combined undergraduate and graduate enrollment in computer science programs tops 700 students, approximately one-third of total School of Engineering student body.
"Rapid growth of computer science enrollment combined with aggressive faculty hiring had swelled the size of EECS in comparison to the other engineering departments," said Philippe Fauchet, Bruce and Bridgitt Evans Dean of Engineering. "The new alignment allows for faculty governance to be equitable and collaborative relationships across the three disciplines to be maintained, while allowing the two departments to expand in their own ways."
Doubling computer science faculty
The $100 million investment in Destination Vanderbilt, announced in 2020 by Chancellor Daniel Diermeier, will add more than 20 new computer science faculty over three years. The expansion roughly doubles the ranks of tenured and tenure track faculty in CS, which continues to add instructional faculty to ease class size and meet record demand for course offerings. Eight new faculty members hired so far under the initiative so far will begin by spring 2022. Their research areas span artificial intelligence and machine learning, cyber-physical systems, quantum computing, big data, and health care, including smart devices, prosthetics, and imaging.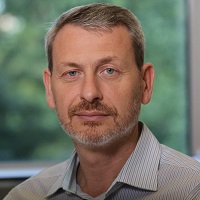 Over the past decade, the Vanderbilt computer science faculty have developed strong research programs in artificial intelligence and data science, cyber-physical systems, cybersecurity and resilience, medical image computing, and networked and embedded systems. The new department, Koutsoukos said, will build on these strengths and strategically target opportunities that characterize the school's distinctive culture of collaboration.
Additionally, computer science faculty will continue their interdisciplinary work with partners across campus, across industries, and across the world. With the new hires, computer science will be more accessible to a wider range of Vanderbilt students seeking education in data science, software architecture, and other computing-related areas.
"The explosive growth in computing is transforming not only computer science but almost all disciplines, including engineering disciplines, and creating significant opportunities for growth and interdisciplinary collaborations," said Koutsoukos.
Advancing computer and electrical engineering
ECE is positioned for significant growth with steadily increasing research funding in its four focus areas: electronic devices, circuits, and computing hardware; design and analysis of digital devices integrated with physical systems; signal and image processing, communications, computer vision, and control systems; and photonics and optoelectronics.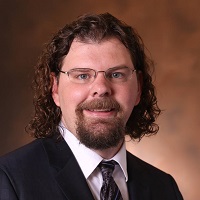 "Vanderbilt electrical and computer engineers are creating the technologies for the devices and communication architectures that drive modern society," Landman said. "The transition to separate, but synergistic, departments will allow us to innovate in our teaching and immersion activities while supporting faculty with their high impact and interdisciplinary research efforts."
Music Row becomes Technology Row
Physically, the new Department of Computer Science will be well-positioned for access to other key Vanderbilt facilities. It will be housed in the historic building formerly owned by Sony Music Entertainment at 1400 18th Ave, South, located across 18th Avenue from the Martha Rivers Ingram Commons and Vanderbilt's ACCRE supercomputing facility.
The building is less than two blocks from the Institute for Software Integrated Systems, the Institute for Space and Defense Electronics, and the Multiscale Modeling and Simulation facility, all located on 16th and 17th Avenues on Nashville's Music Row.
The new department will share space with the Data Science Institute and various computational technology labs, centers, and institutes from colleges and schools within Vanderbilt including Peabody College and the College of Arts and Science.
The new departments will maintain close collaborations in research, education, and physical proximity. Both departments will contribute to the Computer Engineering program, and over a third of the faculty have appointments in both departments. The new ECE department will retain the former EECS offices in the Featheringill/Jacobs Hall engineering complex, while the computer science administrative space will move into newly renovated engineering space in the Sony Building. Instructional labs will not move, and research labs will be co-located by research focus to maximize collaborations and synergistic success.
Posted on Wednesday, August 18, 2021 in Bennett Landman, computational science and engineering, computer engineering, computer science, electrical engineering, Xenofon Koutsoukos,Computer Science, Electrical and Computer Engineering, News, News Sidebar, Research