Spring 2021 Board of Visitors meeting is business and ceremony
The 2021 spring School of Engineering Board of Visitors virtual meeting was not all business.
The March 24 event included the introduction of a new Triple 'Dore member, a ceremony to induct three new members to the Academy of Distinguished Alumni and a Distinguished Friend of the School—all women, and an appearance and chat with Vanderbilt Chancellor Daniel Diermeier.
The three alumnae are included in the special section of the fall 2020 Solutions magazine on the history of female students in the engineering school. The four honorees were introduced by women members of the Academy of Distinguished Alumni.
"I found this history lesson very, very interesting," said Bruce and Bridgitt Evans Dean Philippe Fauchet. He cited their inspiring careers, notable contributions to the School of Engineering, and offered a virtual toast.
3M engineer Jessica D. Haley is a new Board of Visitors member and she attended her first meeting. In 2010, she simultaneously earned a bachelor's degree in chemical engineering and master's degree in environmental engineering. In 2015, Haley received a doctorate in chemical engineering.
Chancellor Diermeier highlighted the School of Engineering's 36 percent ratio of female undergraduates and events such as the Women of VISE Wikithon and Emerge, an annual conference on emerging technology organized by the Vanderbilt chapter of Women in Computing.
He noted Vanderbilt intensive efforts toward diversity and inclusion. "Even though we are way ahead of the national average and have been historically, we still have a long way to go on under-represented minority and female representation for the societal good," Diermeier said. "Creating an atmosphere where everyone can thrive is a top priority."
Diermeier said the school's nine research neighborhoods supports and exemplifies trans-institutional collaboration. "I think what is very important is to recognize the important role engineering plays at Vanderbilt and build on that," he said.
A School of Engineering update was presented by Dean Fauchet and Jules White, associate dean for strategic learning programs, and Julie Vernon, associate dean for academic success.
Vanderbilt engineering alumni Sheryll D. Cashin, Jennifer Rose Frist and Cathy Jo Thompson Linn are the new members of the academy and Courtney Clark Pastrick joins as a member of the School's Circle of Distinguished Friends.
"With this 2021 class of honorees, we are continuing our recognition of the women of Vanderbilt engineering," said Philippe Fauchet, Bruce and Bridgitt Evans Dean. "We thought it important to reflect on the past 110 years of women in the School of Engineering and to continue to raise the visibility of our talented and generous women engineers."
The school paid tribute last fall to the centennial celebration of the ratification of the 19th Amendment, which took place two short miles from the campus, by publishing a timeline of highlights and accomplishments of its female engineering students.
Like the school's female pioneers, the newest honorees are leaving their marks on our world. Fauchet said. "Across diverse fields, their achievements are truly worthy of our recognition and we are grateful for their interest in the school and its mission."
The Distinguished Alumnus Award recognizes notable achievement, significant service and excellent character. The Distinguished Friends Award recognizes non-alumni whose professional, civic and philanthropic pursuits reflect the high standards and values associated with the school. Honorees are chosen by an awards committee that comprises the dean, faculty members and alumni representatives.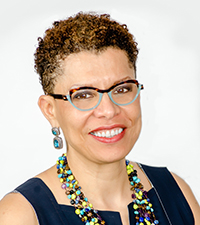 Sheryll D. Cashin, BE'84
Sheryll Cashin is the Carmack Waterhouse Professor of Law, Civil Rights and Social Justice at Georgetown University. She has authored five books, all of which implicate the history and future of American struggles with race and racism.
Cashin is a board member of the Poverty and Race Research Action Council and served for a decade as a trustee on the Vanderbilt Board of Trust. She worked in the Clinton White House as an advisor on urban and economic policy, particularly concerning community development in inner city neighborhoods. Read more >>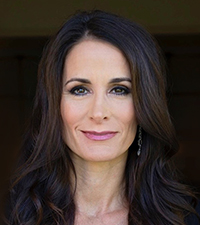 Jennifer R. Frist, BS'93
Jennifer Frist is a dedicated advocate and supporter of many autism initiatives. Frist was instrumental in helping establish in 2018 the new Frist Center for Autism and Innovation at Vanderbilt University. The Frist's gift for the center helps extend Vanderbilt's Trans-Institutional Programs Initiative, a pilot program that connects autism, innovation, employment and technology. Frist earned a bachelor's degree in computer science engineering.
The center expands the School of Engineering's work in autism research in a novel way, deepening its ability to drive innovation and quality of life through engineering and entrepreneurship. Frist also serves on the advisory board of The Precisionists Inc., an employment model for those on the autism spectrum. Read more >>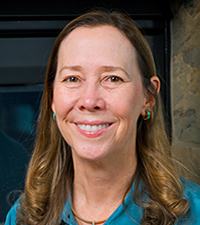 Cathy Jo Thompson Linn, BS'74, MS'78, PhD'80
Cathy Jo Linn is retired from Microsoft where she was part of a small team that developed the architecture for what became known as Object Linking and Embedding. She also was program manager for Windows CE Version 1.0.
She earned her doctorate in computer science and served in 1978-1979 as a faculty member in the School of Engineering's fast growing Computer Science Department. She and her husband, Joseph L. Linn, PhD'80, joined the faculty of Southern Methodist University as they began their lifelong partnered career in computer science. The couple has established an engineering school scholarship to honor her father, Jo Clyde Thompson. Read more >>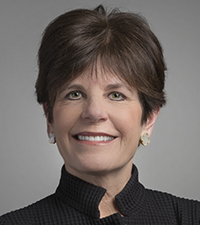 Courtney Clark Pastrick
For almost 30 years, Courtney Clark Pastrick has led her family's philanthropic giving as president of the A. James & Alice B. Clark Foundation. Today, as board chair, she leads the foundation into its next chapter and continues to honor the legacy of her father, A. James Clark.
In December 2020, the foundation established an endowment at the School of Engineering to support its faculty through fellowships or a named chair. The investment honor's Pastrick's service on the Vanderbilt Board of Trust from 2010 to 2020. A visionary $15 million grant in 2017 from foundation to the school established the A. James Clark Scholars Program at the School of Engineering for 10 talented first-generation and underrepresented students entering the school each year. Read more >>
---
Sheryll D. Cashin
Cashin graduated summa cum laude from Vanderbilt University in 1984 with a bachelor's degree in electrical engineering. As a Marshall Scholar, she received a master's degree in English Law with honors from Oxford University
Cashin received a J.D. with honors from Harvard Law School, where she was a member of the Harvard Law Review. She was law clerk to U.S. Supreme Court Justice Thurgood Marshall and Judge Abner Mikva of the U.S. Court of Appeals for the District of Columbia Circuit.
For her two decades of writing and advocacy for residential and school integration, the Fair Housing Justice Center honored her with the 2017 Acting for Justice Award for Outstanding Contributions to Civil Rights.
She is the author of five books. Her new book, "White Space, Black 'Hood: Opportunity Hoarding and Segregation in the Age of Inequality" (forthcoming, Beacon 2021), is about the role of residential segregation in producing racial inequality.
Cashin's 2014 book, "Place Not Race," recommended radical reforms of selective college admissions to promote robust diversity; it was nominated for an NAACP Image Award for Outstanding Non-Fiction in 2015. Her 2004 book, "The Failures of Integration," explored the persistence and consequences of race and class segregation. It was an Editors' Choice in the New York Times Book Review. Cashin is also a three-time nominee for the Hurston/Wright Legacy Award for non-fiction in 2005, 2009, and 2018.
She has published widely in academic journals and is a contributing editor for Politico Magazine. Cashin has also contributed book chapters and is a frequent radio and television commentator.
Cashin was born and raised in Huntsville, Alabama, where her parents were political activists. She lives in Washington D.C. with her husband and twin sons.
Jennifer R. Frist
Jennifer Frist serves on the board of the Frist Foundation, one of the largest Tennessee family foundations that focuses on philanthropic giving in middle Tennessee. She and her husband, William R. "Billy" Frist, have investments in various startup companies as well as established businesses in the healthcare, IT, hospitality and real estate among others.
Frist has been involved for many years in various Nashville non-profits. She is a past chairman of the Board of Directors of the Nashville Zoo and has served on the Zoo board and/or the Zoo's advisory board for the past 20 years. She also has held past board positions at Nashville Public Television, Tri-Star Centennial Medical Center, Nashville Public Education Foundation, and the Nashville Humane Association of Nashville.
Frist is a trustee of The Ensworth School in Nashville and serves as vice president of the board. She actively involved in the Frist Art Museum and serves on the Frist Art Museum Gala Executive Committee.
The Frists reside in Nashville and have three children.
Cathy Jo Thompson Linn
Linn graduated with a BE in systems and information science (SIS). Notably, the SIS graduating class of May 1974, the origin of the Computer Science Department, consisted of only seven individuals, four of whom were women. She continued her Vanderbilt education with a master's degree and a doctorate in computer science.
After teaching stints at SMU and the University of Southwestern Louisiana, the Linns moved to Washington, D.C. to work for The Institute of Defense Analysis. There, she supported the Department of Defense in the evaluation and funding of military projects involving computer science. In 1990, the couple moved to Redmond, Washington, to work at Microsoft.
The Linns split their time between Sammamish, Washington, and Kihei, Hawaii. She and her husband, a guitarist and vocalist, currently play in bands in both Sammamish and Maui. They have two children and three grandchildren.
Courtney Clark Pastrick
Pastrick is active in the Washington, D.C.-area community. She has served in leadership roles with several local non-profit organizations, including as former chair of the Board of Trustees for the Washington Jesuit Academy, a middle school for at-risk boys in D.C. and as a trustee for Collegiate Directions, Inc., a college access program for low-income, first generation-to-college students in Maryland.
She is a board member of DC-CAP, a college access program for public and charter school students in D.C. and on the board of Clark Enterprises, the private investment firm founded in 1972 by her father.
Pastrick resides in Chevy Chase, Maryland, with her husband, R. Scott Pastrick, president and CEO of Prime Policy Group. They have two daughters and a son. She holds a JD from the Catholic University of America and a bachelor's degree from Duke University.
---
Contact: Brenda Ellis, 615 343-6314
brenda.ellis@vanderbilt.edu