Three Vanderbilt engineers among 2021 winners of NBJ's 40 Under 40 Awards
Vanderbilt engineers, two alumni and one faculty member, have been selected for the Nashville Business Journal's 2021 40 Under 40 list. It recognizes the city's most prominent young business leaders.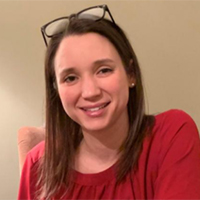 Considered emerging business leaders, Julia Doolittle Whitacre, BS'06, engineering science, Austin Dirks, BE'08, biomedical engineering, and Karl Zelik, assistant professor of mechanical engineering, of biomedical engineering, and physical medicine and rehabilitation, are setting themselves apart and positively impacting the business community.
Whitacre is the youngest female principal in the history of Smith Seckman Reid, an employee-owned engineering corporation headquartered in Nashville. Whitacre serves on SSK's NEXT task force, a committee of 14 members appointed by the CEO, to shape the future of the firm. "Personally, I am most proud to have been a founding member and inaugural chair of the Make-A-Wish Middle Tennessee Young Leaders Board," she said.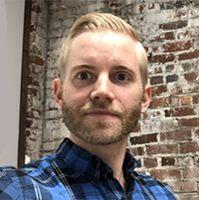 Co-founder and CEO of GreenLight Medical, Dirks has grown GreenLight from two hospitals in 2016 to 300 hospital customers in 2020. He has hired 20 employees and 15 interns during the past four years. Based in Nashville, the company offers a medical device and technology procurement platform that brings vendors, hospitals and physicians together in a virtual space to speed up decision-making. As a personal achievement, Dirks told the NBJ, "Collegiate pole vaulting is up there."
Zelik invented a wearable back-assist exosuit in his lab, patented it, co-founded a company, and launched a commercial product in 2020—HeroWear's Apex exosuit. Zelik is Chief Scientific Officer at HeroWear, a Nashville-based company that designs wearable lift-assistive devices that fit like comfortable clothing.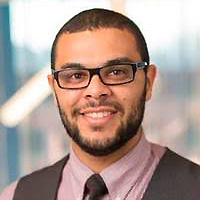 Zelik has received young investigator awards from the American Society of Biomechanics and the International Society of Biomechanics, the highest honors given to early-stage researchers in the field. "On the personal side," Zelik said, "living in Italy for two years with my wife was a unique experience that pushed me out of my comfort zone but improved my perspective on life, work-life balance, and improved my ability to work with and understand people from other cultures and countries," reported the NBJ.
Contact: Brenda Ellis, 615 343-6314
brenda.ellis@vanderbilt.edu
Posted on Tuesday, January 12, 2021 in Austin Dirks, emerging business leaders, Julia Whitacre, Karl Zelik, NBJ 40 Under 40,Alumni, Biomedical Engineering, Home Features, News, News Sidebar