Three elected to College of Fellows of American Institute for Medical and Biological Engineering
Three Vanderbilt University faculty have been elected to the College of Fellows of the American Institute for Medical and Biological Engineering (AIMBE). They are: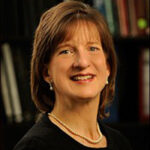 Cynthia Paschal, PhD, senior associate dean for Undergraduate Education and associate professor of Biomedical Engineering and Radiology and Radiological Sciences.
Brad Malin, PhD, professor of Biomedical Informatics, Biostatistics and Computer Science, vice chair for Research Affairs in Biomedical Informatics and affiliated faculty in the Center for Biomedical Ethics and Society.
Reed Omary, MD, MS, Carol D. and Henry P. Professor and chair of the Department of Radiology and Radiological Sciences, professor of Biomedical Engineering, and director of the Medical Innovators Development Program at Vanderbilt University Medical Center and Vanderbilt University School of Medicine.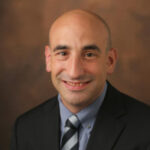 The AIMBE College of Fellows consists of more than 1,500 clinicians, academics, professionals and bioengineers in research, education, clinical practice and government. AIMBE fellows represent the top 2% of the medical and biological engineering community. Between 1991 and 2021, there has been a total of 32 VU faculty who have been elected to the AIMBE's College of Fellows.
Paschal's work focuses on engineering education and academic leadership with earlier research in cardiopulmonary magnetic resonance imagining (MRI) techniques and applications, computed tomography and application of MRI and CT to imaging of lung physiology. Read more.
Malin's research focuses on big data management, health data analytics, privacy and security and is funded through various grants from the National Science Foundation, National Institutes of Health (NIH) and the Patient Centered Outcomes Research Institute. He has made significant contributions to a number of health-related areas, including distributed data processing methods for medical record linkage and predictive modeling, intelligent auditing technologies to protect electronic medical records from misuse in the context of primary care and more.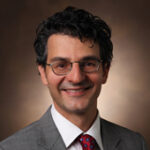 Omary is an interventional radiologist who has made key contributions to the field of image-guided drug delivery through his NIH-funded research. He has also advanced educational programs that link medicine with engineering.
Paschal, Malin and Omary are among 174 fellows who will be inducted on March 26 at the 2021 AIMBE's Annual Event.
Posted on Wednesday, March 10, 2021 in AIMBE, biomedical engineering, Brad Malin, computer science, Reed Omary,Biomedical Engineering, Electrical Engineering and Computer Science, Home Features, News, News Sidebar