Vanderbilt civil engineer partners with TDOT to seek ways to mitigate opioid epidemic
One of the largest obstacles for patients seeking effective substance abuse treatment is a lack of transportation to the treatment facilities. Vanderbilt University researcher Janey Camp, associate professor of civil and environmental engineering, is working on a project to help clear those roadblocks.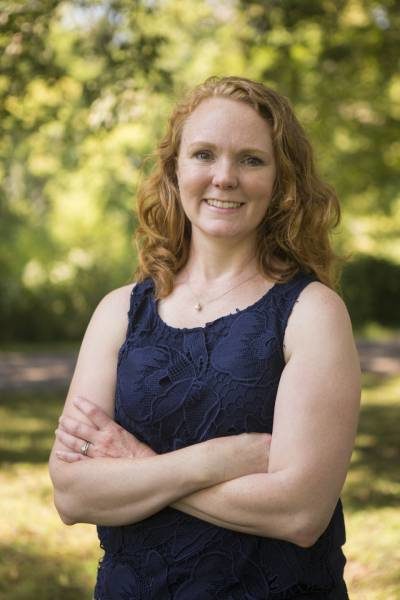 Camp is leading an 18-month, in-depth analysis of transportation investment opportunities that could help stem the opioid epidemic across Tennessee. The project is funded by the Tennessee Department of Transportation.
Tennessee has the third-highest opioid prescription rate in the nation, and overdose deaths involving opioids in the state have been rising for more than a decade. Densely populated cities may offer the most transportation options to residents, but even so, public transit options are still no guarantee to accessible treatment. Camp explains that when applying this logic to rural areas—which comprise nearly 93 percent of Tennessee—it is easy to understand the challenge of limited transportation options.
"One of the most interesting pieces of the study for me will be when we review statewide data of substance abuse cases and different transportation options in those areas to see how travel time and cost, modes of transport and location of treatment facilities intersect," Camp said. She is collaborating on the research with Seth Guikema, professor of industrial and operations engineering at the University of Michigan, to assess currently available transportation and treatment options.
They will use the data to model a variety of scenarios that show how people can get to treatment facilities with improved transit options. From these models and other assessments, the researchers will prioritize the transit options—public transit, on-demand services such as ridesharing, and infrastructure—that contribute most to mitigating the opioid epidemic.

Amid the COVID pandemic, the researchers are also weighing how remote options like telehealth services are circumventing some issues related to transportation. People in recovery cannot rely solely on remote options, Camp explained, since many are required to submit biological samples on a regular basis. In addition, data suggests that low income or rural patients may not have access to the technology or health care required to take advantage of telemedicine options.
"We hope this project will help to make it easier for those in need of treatment to obtain the care they need and complete their treatment programs through innovative approaches to helping people gain access to treatment," Guikema said.
Camp sees this project as a basis for new transportation design and implementation in Tennessee and other regions or states.
"Growing up in rural Tennessee, I have seen firsthand the challenges that result from lack of access to transportation and am looking forward to finding opportunities for change," Camp said.
Camp and Guikema's research team includes:
Craig Philip

, collaborator (VU)

Rachel McKane

, post-doctoral researcher (VU)

Anna White

, graduate student researcher (U of

Mich

)

Dahyun

(Claire) Kim, undergraduate research assistant (VU)

Carson Crocker, undergraduate research assistant (VU)
By Marissa Shapiro
---
Contact: Brenda Ellis, 615 343-6314
brenda.ellis@vanderbilt.edu
Posted on Wednesday, January 6, 2021 in civil engineering, Janey Camp, TDOT, transportation analysis & opioid epidemic, transportation models,Civil and Environmental Engineering, Home Features, News, News Sidebar, Research