Vanderbilt's silent CubeSat awakens 6 months after launch
Radio Amateur Satellite Corporation, or AMSAT, volunteers have established communications with RadFxSat-2, a small CubeSat that had been silent since it deployed in a Virgin Orbit launch Jan. 17, 2021.
That day, the California-based company successfully deployed 10 CubeSats selected by NASA as part of the agency's CubeSat Launch Initiative. Nine them were designed, built and tested by universities across the United States. The RadFxSat-2 CubeSat was built by AMSAT with the science payload built at Vanderbilt by electrical engineering graduate students Rebekah Austin and James Trippe. Austin is now with NASA Goddard Space Flight Center; Trippe is with Sandia National Laboratories.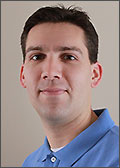 "It's alive after all," said Brian Sierawski, a research associate professor of electrical engineering and a member of Vanderbilt's Institute for Space and Defense Electronics. "After six months of hard work, our AMSAT partners were able to establish communication with the satellite, which had been unresponsive since the launch."
RadFxSat-2 is a joint mission partnership between Vanderbilt University and AMSAT and the fourth miniature satellite launched in the partnership to test radiation effects on space electronics. This project was supported in part by the Arnold Engineering Development Complex, the Defense Threat Reduction Agency, and Broadcom Corporation. The Vanderbilt-AMSAT missions run concurrently and provide experiment telemetry and amateur radio communications worldwide.
"Nominally, we expected to see 'First Veronica' (the initial beacon transmission) from the RadFxSat-2 telemetry beacon commencing 54 minutes after our deployment from the launch vehicle," said Jerry Buxton, AMSAT vice president of engineering. "That did not occur. The Engineering and Operations Team members exercised all of our contingency plans attempting to contact the spacecraft. Nothing worked." Nevertheless, the Engineering and Operations teams continued to devise and work through other failure recovery scenarios.
In late July, RadFxSat-2 surprisingly began transmitting its telemetry. The Vanderbilt data, while extremely weak signals, are being received by AMSAT's ham radio operators worldwide and the data collected will be used to validate and improve computer models used to predict radiation tolerance of integrated circuits.
"AMSAT is committed to achieving our goals for our partner Vanderbilt University, who sponsored the NASA/CSLI for RadFxSat-2. COTS components are a staple of our satellite projects and proper parts choices are aided by their public experiment results," Buxton said in a tweet to the AMSAT community.
RadFxSat-2 is a technology demonstration to monitor ionizing radiation effects in three technology generations of advanced circuit memories. Two of the experiments include CMOS (complementary metal-oxide semiconductor) memory, while the third experiment includes a FinFET-based memory. The experiments will work together to compare the rate of radiation-induced bit errors.
FinFETs, or Fin Field-Effect Transistors, are devices that enable the high-density and performance of microelectronics at advanced technology nodes. FinFETs have largely replaced CMOS for technology nodes, or device features, smaller than 20 nanometers. To help illustrate size, a human hair is approximately 80,000-100,000 nanometers thick.
"RadFxSat-2 is providing some of the first glimpses at the operation of FinFET-based designs in space applications. With the growing interest in high-performance electronics by the New Space industry, we are excited to have this CubeSat operating." said Sierawski.
Read More:  Radiation experiment flies on record-setting SpaceX launch dedicated entirely to small satellites
Contact: Brenda Ellis, 615 343-6314
brenda.ellis@vanderbilt.edu
Posted on Thursday, August 19, 2021 in AMSAT, CMOS, CubeSat, FinFET, microelectronics, RadFxSat-2, radiation effects,Electrical and Computer Engineering, Home Features, News, News Sidebar