Work named 2021 Chancellor Faculty Fellow
Daniel Work, associate professor of civil and environmental engineering, has been named a Chancellor Faculty Fellow.
He is one of nine highly accomplished, recently tenured faculty in the 2021 Chancellor Faculty Fellow cohort, which will meet as a group during their two-year fellowships to exchange ideas on teaching and research and engage in academic leadership development events.
"Our exceptionally talented faculty drive Vanderbilt's mission of scholarship, teaching and innovation," Chancellor Daniel Diermeier said. "By investing in their early careers, we are setting the stage for the breakthrough discoveries and meaningful collaborations that will enhance our academic community and advance positive change in the world."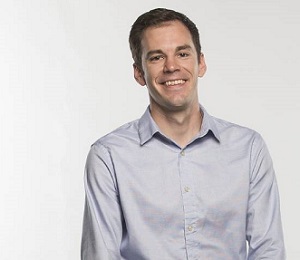 Work also is an associate professor in the Department of Electrical Engineering and Computer Science, and the Institute for Software Integrated Systems.
Work's research group uses sensing technologies, models, data and advanced analytics to understand and improve mobility systems. Research projects include exploring the interplay between autonomous vehicles and phantom traffic jams, and using large mobility datasets to understand urban traffic congestion at city scales, and freight rail traffic at the regional scale. The team also builds mathematical models and systems theory tools to understand the underlying behavior of traffic flow.
One major project, in collaboration with Southwest Research Institute, involves a $5.2 million grant from the US Department of Transportation to bring artificial intelligence to integrated corridor management on Interstate-24. Strategies will include dynamic message signs, changeable speed limits and ramp metering, among others.
Prior to joining the faculty at Vanderbilt in 2017, Work was an associate professor in the Department of Civil and Environmental Engineering, the Department of Electrical and Computer Engineering, and the Coordinated Science Laboratory at the University of Illinois at Urbana-Champaign.
He is the recipient of several honors. Connected World named him in its list of 2018 Pioneers and he was the 2018 NAE Gilbreth Lecture at the National Academy of Engineering. He also received a CAREER Award, one to the top honors from National Science Foundation for early career faculty.
Posted on Wednesday, May 12, 2021 in Chancellor Faculty Fellows, Dan Work, Daniel Work,Civil and Environmental Engineering, Electrical Engineering and Computer Science, Home Features, News, News Sidebar, Research