10 years on Nashville's Love Circle: Vanderbilt is a high-tech neighbor
Renewable energy pilot facility completes decade of continuous operation
Local visitors to Nashville's scenic Love Circle may be accustomed to sharing the one-of-a-kind skyline view with a high-tech neighbor: a wind turbine and a solar panel array that sends energy back to the city's power grid.
Vanderbilt University's renewable energy installation, born from a joint venture between the School of Engineering and Metro Water Services, recently celebrated its 10th anniversary. The project is atop Love hill—one of the highest points in Nashville—and was conceived as an alternative energy showcase for Nashville communities.
Today, it also is an important field-training point for Vanderbilt engineering students and Metro Nashville School District students. Those curious about its power generation can check the installation's stats anytime on a long-running website.
The renewably sourced power from the site produces about 7500 kWh (kilowatt hours) of electricity each year. In 2021, the average annual electricity consumption for an American home per month was 886 kWh, according to the U.S. Energy Information Administration.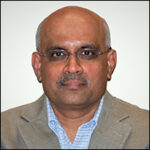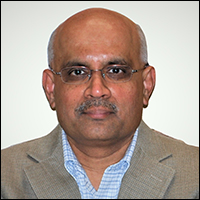 "It is great that everyone can still see the wind turbine moving clearly from West End Avenue," said Amrutur Anilkumar, project designer and professor of the practice of aerospace and mechanical engineering. "When I take visiting faculty from other institutions to the wind-solar demonstration site, they all admire the uniqueness of the field site, its easy accessibility and high educational value for engineering students, along with the immensity of engineering project challenges for a university."
Anilkumar and his team started the project in 2009 by selecting the Metro Water-Love Circle site close to Vanderbilt's campus and doing a preliminary study of wind speeds. The wind speeds there are high enough for wind power generation, especially during from November through April.
Once convinced there was sufficient wind, the team examined different small wind turbines to source and install the equipment. "It took a lot of effort and trade studies to identify an excellent product and a good installer. We were lucky to find Total Quality Instrumentation of Cookeville, Tennessee, to be a superior choice for the project and TQI's field engineer Dan Dyer to be a dedicated electrical engineer," Anilkumar said. The site was commissioned in 2012.
With the proximity of homes and noise issues in mind, the team selected a 12-foot wingspan turbine manufactured by the South African company Kestrel, mounted on an 80-footmetal tower. As is often the case, the first installation did not go perfectly as planned.
"We noticed a blade flutter—or vibration—at startup and slowdown that was driving resonance on the tower that was plain scary," recalled Anilkumar. It became clear that the blade alignment was off slightly and was driving the resonance at around 200 rpm (revolutions per minute), which happened to correspond to the natural frequency of the hollow tower.
Anilkumar contacted the manufacturer with technical information, and they developed a new version of the rotor blades and mount that solved the issue, completing a successful installation six months later.
In retrospect, Anilkumar sees this initial experience as an important part of the overall lesson from the pilot project. "If we hadn't acted quickly and carefully, the project might have fallen through right here. But that's what field engineering is all about," he said, adding that it has helped show a decade of Vanderbilt engineering students why they need to "get their hands dirty" to translate technologies from theory into reality.
Eventually, the team expanded the site by installing solar panels, which are most effective from May to September. Together, they have been producing power at about 75% of the expected production capacity owing to the fluctuations of wind and sun. The 3kW wind turbine, complemented by solar power of 4.8 kW capacity, has been fully operational at the site since 2012.
The wind-solar demo site is a one-time project, and the life expectancy of the current installation is 15 years.
Contact: Brenda Ellis, 615 343-6314
brenda.ellis@vanderbilt.edu
Posted on Friday, December 2, 2022 in Amrutur Anilkumar, Love Circle, mechanical engineering, Metro Water Services, renewable energy, wind-solar,Home Features, Mechanical Engineering, News, News Sidebar