Adams named new associate provost in expanded research collaboration initiative
Doug Adams, Daniel F. Flowers Professor and Distinguished Professor of Civil and Environmental Engineering, will lead a new university initiative to secure mega awards from external sponsors.
The appointment was announced February 11 by Provost and Vice Chancellor for Academic Affairs C. Cybele Raver. It is among six new initiatives announced that include strengthening the university's support of research, furthering connections and collaboration with Vanderbilt University Medical Center and further defining the future of graduate education.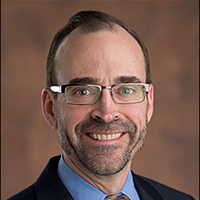 Adams will serve a two-year, part-time term as an associate provost, reporting directly to a member of the vice provost's team. Most of his time will continue to be devoted to his role as a faculty member and lead at LASIR—the Laboratory for Systems Integrity and Reliability.
He also is head of the Soldier-Inspired Innovation Incubator for Discovering Research-Based Solutions, which was funded by Vanderbilt's Trans-Institutional Programs (TIPs) initiative in 2020. The initiative seeks to amplify existing collaborations among researchers and soldiers, building on Vanderbilt's partnership agreement with Army Futures Command.
That agreement, made in 2019, aims to position Vanderbilt as a national model for soldier-integrated research innovation. That collaboration falls under his duties as associate provost, which will involve building other partnerships in the private sector as the federal government as well.
"We have heard from faculty across the university that accelerating our ability to secure major external grants, strengthening and growing the rich collaboration that exists with Vanderbilt University Medical Center, and infusing faculty expertise into conversations about the future of graduate education and academic program review are crucial, current priorities," Raver said. "These new initiatives will tap into the deep expertise of our faculty and allow us to make more rapid progress in these essential areas."
Adams said he looks forward to the new challenge.
"I get to support the most brilliant community of faculty/students/researchers in the country on large, high-impact research initiatives," he said. "Who wouldn't love that?!