Andrea George is assistant vice chancellor for environmental health and safety
Andrea George, MS'94, PhD'07, has been promoted to assistant vice chancellor for environmental health and safety for Vanderbilt University.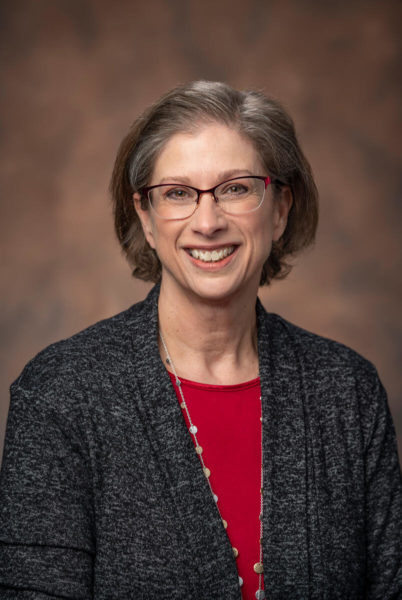 George will oversee all chemical safety, biological safety, radiation safety and hazardous waste in the university's research enterprise. She will continue directing a laser safety program in collaboration with the Laser Safety Committee. She also will continue to oversee the university's sustainability and environmental management efforts. These functions, previously within the university's Facilities Department, will now be located within the Office of Health and Wellness. 
She is also continuing her work as co-commander of Vanderbilt's Public Health Central Command Center, which manages the university's COVID-19 response.  
George has a doctorate in environmental engineering from Vanderbilt, is a certified Hazardous Materials Manager, and previously served on the executive board of the Campus Safety Health and Environmental Management Association.  She also serves as adjunct professor of civil and environmental engineering in the School of Engineering.  
George joined Vanderbilt more than two decades ago with extensive expertise in research safety oversight roles, including managing radioactive waste remediation projects for Oak Ridge National Laboratory. She has 18 years of experience in the university's previous environmental health and safety department, working in various research safety oversight positions.
Contact:  Brenda Ellis, 615 343-6314
brenda.ellis@vanderbilt.edu