Dean Fauchet presents 2021-2022 faculty, staff and student research awards
Dean Philippe Fauchet announced the promotions of five engineering faculty members at the final School of Engineering faculty meeting of the 2021-2022 academic year and presented four awards at a reception following the May 10 meeting.
Three faculty members have been promoted to the rank of professor: Joshua Caldwell, mechanical engineering, effective Aug. 16, 2022; William Grissom, biomedical engineering, effective July 1, 2022; and the late Yaqiong Xu, electrical and computer engineering, effective retroactively to Oct. 1, 2021.
Two faculty members have been promoted to the rank of associate professor with tenure:  Abhishek Dubey, computer science; and Hiba Baroud, civil and environmental engineering. Both promotions are effective Aug. 16, 2022.
Two faculty members have been promoted to the non-tenured rank of research professor: Janey Camp, civil and environmental engineering, effective Jan. 1, 2022; and Ted Bapty, electrical and computer engineering, effective July 1, 2021.
Fauchet also presented two faculty awards, one staff award and one research award based on an outstanding paper written by a graduate student.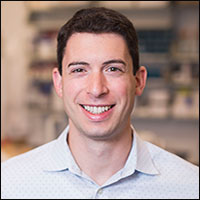 The Vanderbilt School of Engineering Award for Excellence in Teaching was presented to Ethan Lippmann, assistant professor of chemical and biomolecular engineering. Lippmann already has been recognized for teaching excellence by his department, twice winning the ChBE Award for Excellence in Teaching," which is based on student ratings and comments over the prior three semesters.
"In his seven years at Vanderbilt, Ethan has established himself as not only an accomplished researcher with numerous prestigious grants and awards, including two early career awards, he is an outstanding and natural teacher," said Kane Jennings, professor and chair of chemical and biomolecular engineering. Lippmann's students laud his organization, clear explanations, his willingness to help, and his concern for student learning.
One nominator said, "As teaching transcends the classroom, I want to emphasize that Ethan has been a terrific mentor to undergraduate and graduate students in his research group. He is passionate about the mentoring of undergraduate research students, and his level of student mentoring, both in quality and quantity, is unparalleled in our department."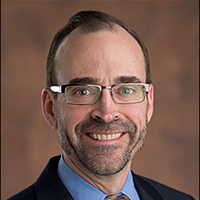 The Edward J. White Engineering Faculty Award for Excellence in Service was presented to Douglas E. Adams, Daniel F. Flowers Professor and a Distinguished Professor of Civil and Environmental Engineering.
Adams is a key leader who represents the school on numerous committees and advisory bodies within the School of Engineering as well as high-profile university committees. An example is his selection to both the Chancellor Search Committee and the Chancellor Search Advisory Committee appointed by the Board of Trust. Adams was one of only four faculty serving on these committees.
"His selection to these committees is no accident," said Duco Jansen, senior associate dean for Graduate Education and Faculty Affairs and professor of biomedical engineering. "Doug is a thoughtful, highly respected person who is able to listen, internalize people's viewpoints and who can convincingly and eloquently convey his thoughts and opinions, often laced with his dry sense of humor."
A nominator said, "Aside from the fact that he is very successful and highly respected researcher and educator, I have come to know Doug as an incredibly dedicated leader who carries out his responsibilities with a high level of integrity, reliability, and fairness."
The Judith A. Pachtman Engineering Staff Award was presented to Maddie French, senior academic counselor in the school's Office of Academic Services. French was recognized for exceeding the expectations of her position in three important mission-critical areas: working directly with vulnerable students to improve their academic outcomes, training and guidance of instructors and faculty advisers as they navigate relationships with students, and her willingness and ability to help Academic Services thrive during a pivot to hybrid work and throughout the challenges the past two years.
"When Maddie took responsibility for the faculty adviser workshop, she transformed it into something new and an incredibly valuable resource for advisers," said Adam McKeever-Burgett, assistant dean for Academic Services. "She interlaces advising theory, student support best-practices, and helpful guidance on caring for the whole of the student."
French's selection was supported by numerous notes from students, faculty and staff. They unanimously cited her unfailing responsiveness and continuous and caring support. Students praised her positive influence and her ability to motivate them to succeed. Faculty and staff noted her ready availability and skills with solving routine and special-case situations and their deep appreciation of her help.
The winner of the award for outstanding graduate student research paper, selected by the VUSE Research Committee, is fourth-year mechanical engineering graduate Mingze He for "Deterministic inverse design of Tamm plasmon thermal emitters with multi-resonant control," published in December 2021 in Nature Materials, Vol. 20.
Mingze was nominated by his adviser Josh Caldwell, Flowers Family Chancellor's Faculty Fellow in Engineering, Associate Professor of Mechanical Engineering, and director of the Interdisciplinary Program in Materials Science. "The importance of this work cannot be overstated," Caldwell said. "Mingze's efforts have been broadly noticed in academia and industry."
He solely developed the algorithm used in the paper, which is one of the key components. The algorithm can be applied to any thin-film-based metasurface design and, more importantly, it has been offered as open-source and free to download to aid the research community. A provisional patent has been filed on the concept. Shortly after publication, the discovery attracted interest from a leading manufacturing company in the semiconductor industry as well as efforts to form a startup company.
Contact: Brenda Ellis, (615) 343-6314
brenda.ellis@vanderbilt.edu
Posted on Tuesday, May 10, 2022 in 2022 Spring VUSE Reception, Doug Adams, Ethan Lippmann, faculty and staff awards, faculty promotions, Maddie French, Mingze He,Biomedical Engineering, Chemical and Biomolecular Engineering, Civil and Environmental Engineering, Computer Science, Electrical and Computer Engineering, Home Features, News, News Sidebar